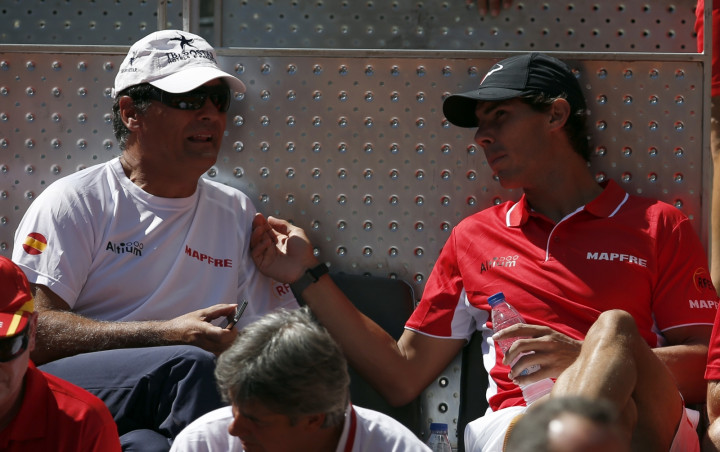 Rafael Nadal's uncle and coach Toni has questioned the appointment of Gala Leon Garcia as Spain's first female Davis Cup captain.
Carlos Moya resigned the post after Spain were relegated from the World Group for the first time in 18 years, after losing against Brazil in the World Group Play-offs two weeks ago without both Nadal and David Ferrer.
The Spanish Tennis Federation then gave Moya's role to Leon Garcia in a decision that has been questioned by many Spanish tennis players as well as Toni Nadal.
"Apparently much goes on inside the locker room and there's a lot of closeness and thus it's not proper that a woman be in there" Nadal's coach told AS.
"It's hard to think it's a good idea. There were people like Juan Carlos Ferrero, and many others, who were ready to do the job.
"It is preferable that [the Davis Cup captain] is someone with a background in the world of men's tennis. I have nothing against her, I don't know what her capabilities are and I hope she does her job well, but in theory she is a person that doesn't know men's tennis, because men's tennis isn't the same as women's tennis.
"The truth is that the men's game isn't the same as the women's game on the tactical level, not that one is better than the other. It would seem to be more normal if the captain had been someone like Juan Carlos Ferrero, or some ex-player of a certain level, which is what has happened recently."
Leon, who reached her highest rank of 27 before retiring in 2004, has been the sports director of the Spanish tennis federation since last June.
Meanwhile, Andy Murray has backed the Spanish federation's decision and expects more women to have the same opportunities in the future.
"