Caroline Wozniacki Says She Was 'Shocked' After Rory McIlroy Ended Their Relationship Over Phone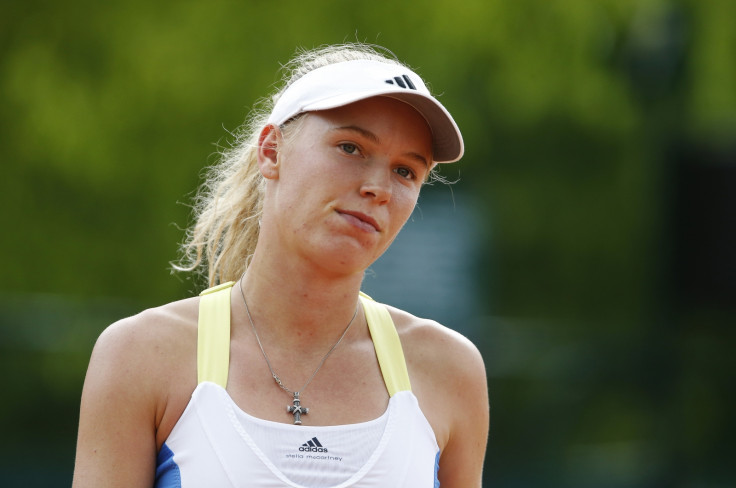 Caroline Wozniacki was reportedlly 'shocked' when her former fiancé Rory McIlroy broke up with her over the telephone.
The two-time major golf champion ended his relationship with the 24-year-old former women's tennis world number one, just days after sending out wedding invites.
"It was very hard because he made it very public from the start," Wozniacki told In Depth With Graham Bensinger. "He put out a press release so I didn't have a choice, you know,  it just got put in my face.
"I was shocked. I thought at least, you know, I would get a face to face or something. But there was nothing - it was just a phone call and I did not hear from him again.
"I don't think you expect to find yourself in a situation like that, you can't prepare yourself or your body for anything like that so I think I was in a bit of a shocked phase there for a while," she said.
Both are believed to have first met at the World Heavyweight title boxing match between David Haye and Wladimir Klitschko in Hamburg on 2 July, 2011.
Reports that the pair had allegedly ended their relationship appeared after the Danish tennis star posted a picture on Twitter showing McIlroy fast asleep and open-mouthed with his glasses on.
However, the two announced their engagement on New Year's Eve on social media.
Meanwhile, during the interview, Wozniacki took a dig at McIlroy, when she was asked what she looked for in a man.
"Someone who is fun to be around who doesn't take himself seriously. I would like a taller guy so I can wear my heels," she said.
© Copyright IBTimes 2023. All rights reserved.