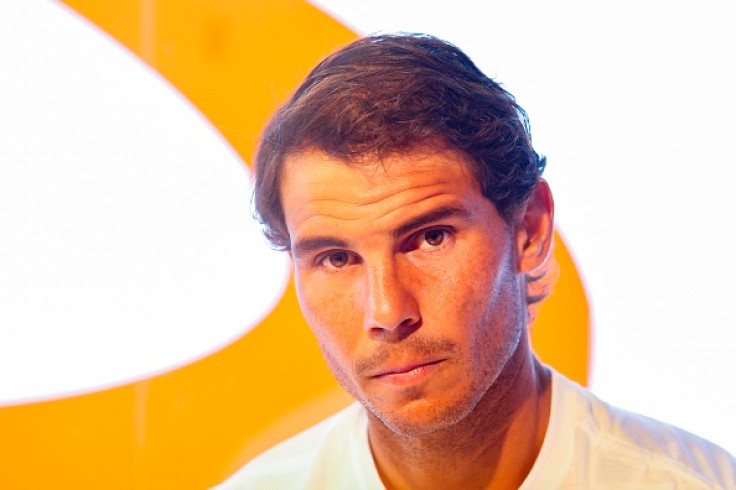 French Open winner Rafael Nadal has insisted that the only thing on his mind right now is to concentrate on Wimbledon.
The Spaniard won a record 10th career French Open title and his 15th Grand Slam on Sunday (11 June) after a dominating performance over Stan Wawrinka.
Adding to his titles in Monte-Carlo, Barcelona and Madrid, there has now been talk of Nadal potentially going on to win at SW19 and even equalling Roger Federer's Grand Slam record of 18 titles.
However, the world number two is solely focused on Wimbledon and is not thinking about equalling Federer's 18 Grand Slam titles.
"My goal now is to think only about Wimbledon," Nadal said, as quoted on Tennis World USA. "I don't think about the long term future or complicated things like overcoming [Roger] Federer."
"Now I am far away. What makes me happy is that I achieved something that it seemed difficult. It brings you positive energy that rewards you after all the work done these months.
"Rather than equalling Federer, my motivation is to keep playing and doing what motivates me, hoping to be healthy. Without physical issues it's all less complicated and the life is more enjoyable. When you had tough moments, in my case injuries, you know what it means."
When asked if he would emulate Federer by skipping part of the tennis season, Nadal stated that it was a risk but believes the Swiss ace can do very well in Wimbledon despite only having one game under his belt since the conclusion of the Miami Open in April.
'Everyone does what [they] believe is better," he added. "This year I skipped Rotterdam after playing [the] Australian Open final. It's risky what Federer did. He can do very well in Wimbledon because he plays great, but it can't always go well every week."
"When you stop playing for three months it's never easy to recover competition rhythm. I think he will do [well] because he plays two tournaments before Wimbledon and he is a very talented player. I don't think I will do the same thing [skipping part of the season]."
Nadal was set to play in the Aegon Championships next but withdrew due to fatigue.