Rafael Nadal's coach Toni Nadal has praised Roger Federer and joked that it was bad luck for the Spaniard to face the in-form Swiss ace in two of the three finals he has contested in 2017.
Federer has made his best start to a season since 2006 winning three titles – the Australian Open, BNP Paribas Masters and the Miami Masters - in the four tournaments he has played thus far. The 35-year-old has surprised everyone with his form, especially since he is returning from a six-month injury absence.
Nadal also suffered an injury plagued 2016 season, which forced him to end his campaign pre-maturely in October last year. He has also made a strong comeback but is yet to win a title despite making three finals – Australian Open, Telcel Open and the Miami Masters – two of which he lost to Federer and one to Sam Querrey.
"He [Federer] had a better start of the year than us, in Miami we were a little bit unlucky in some moments," Toni told IB3, as quoted on tennisworldusa.org. "Federer evolved in terms of game and tactics, he played more aggressive especially on the backhand side."
The clay court swing of the season is upon us and the 14-time Grand Slam champion will be favourite to defend his titles in Monte Carlo and Barcelona, while he has also been installed as one of the favourites to win the French Open. Federer has decided to skip the upcoming clay court tournaments in Monte Carlo, Barcelona, Madrid and Rome only returning for the French Open (22 May – 11 June).
However, Nadal's coach has labeled Novak Djokovic a bigger threat on the clay courts than Federer, when asked if the Spaniard will benefit from his long-time rival's absence.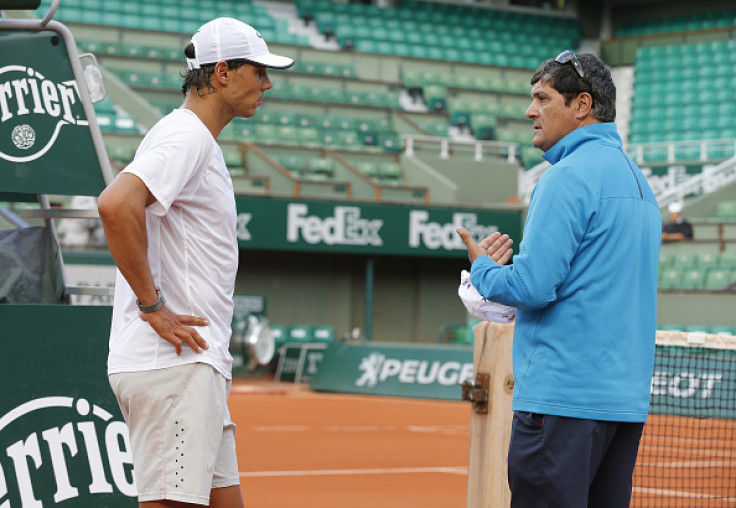 "We had a good level and we approach the clay-courts season with enthusiasm. We know that every year it's tougher and tougher but we want to do well. It went better than what we thought [start to the 2017 season]. The bad luck was to face Federer in every tournament (laughs)," Nadal's coach added.
"I would have preferred that it were Djokovic who rested until Roland Garros," he said about Federer's absence until the French Open.