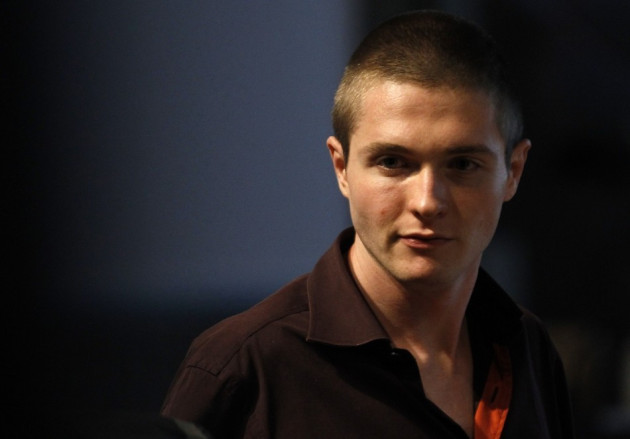 Raffaele Sollecito paid a visit to the grave of Meredith Kercher, the British student he is accused of murdering with his ex-girlfriend Amanda Knox.
Sollecito, 29, visited the London cemetery where Kercher is buried shortly after being released from jail in 2011, TV show Quarto Grado reported.
"Sollecito didn't give notice to Meredith's family but was accompanied by an English friend to say a pray in Mez's [Meredith Kercher] memory," a statement revealed.
The news comes a month after a re-trial over the murder has started in Florence and is likely to annoy the Kercher family.
Meredith's relatives have never accepted Sollecito and Knox's claims of innocence.
In September they warned Knox to stay away from their daughter's grave after the 26-year-old from Seattle expressed a desire to visit.
"It took us as a family nearly five years to even begin to feel ready to lay Mez to rest and it is still extremely painful now," Meredith's elder sister Stephanie said in a statement issued through the family's Italian lawyer.
"However, she now has a place near to us that we and her friends can visit to take flowers and spend time ... Her grave is now her safe place to sleep in peace and be with us and we hope that is respected by all."
Kercher, 21, from Croydon, south London, was found with her throat slashed inside the apartment she shared with Knox, 26, in the university town of Perugia, central Italy, on 1 November 2007.
Prosecutors alleged she was killed by Knox, Sollecito and a young drifter from the Ivory Coast, Rudy Guede, because she had refused to take part in a brutal sex game.
Knox and Sollecito were arrested days after Meredith's body was found in a pool of blood in her room and they were sentenced to 26 and 25 years respectively in 2009.
The ruling was overturned in appeal in October 2011 Knox and Sollecito, who have always claimed their innocence, were released.
Quarto Grado reported Sollecito visited Meredith's grave at the Mitcham Road Cemetery, Croydon, shortly afterwards. It is not clear who the source of the information is.
In September Sollecito said he wished to visit Meredith's burial site but felt it was not the right moment to do so.
"I wanted to do that when everything is over but it is still and in this particular moment I'm not comfortable enough to do that," he told the BBC.
In an exclusive interview with IBTimes UK Sollecito also begged the Kerchers to open dialogue with him.
"I can understand their suffering," Sollecito said. "But on the other side I'm begging them to find out that I'm open to dialogue.
"They should look at the real facts and not at what prosecution says. They are stuck at the prosecution theory even if the reality is completely different."
Guede was given a 16-year sentence at the end of a separate trial and is serving his sentence in Viterbo jail, near Rome. Sollecito was not immediately available for a comment.
READ:
Meredith Kercher Murder Retrial: I'm Not Hiding from Justice Says Raffaele Sollecito [VIDEO]