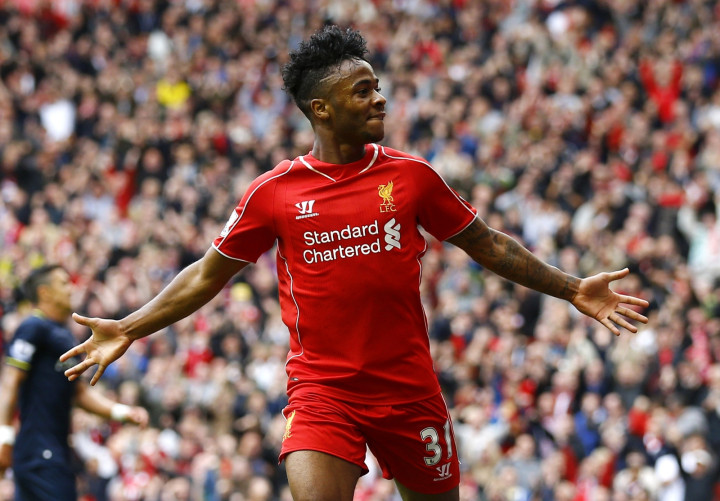 Raheem Sterling has admitted Liverpool are struggling to cope with Daniel Sturridge's "massive" absence.
The striker has missed successive Premier League defeats to Aston Villa and West Ham due to an injury he picked up while on England duty, and he was also absent from the tough 2-1 victory against Ludogorets in the Champions League.
Having being the Premier League's second top scorer last season, behind his former Liverpool strike parner Luis Suarez, Sturridge's importance to the team this campaign looks even more vital following the Uruguayan international's move to Barcelona.
Even though manager Brendan Rodgers has bolstered the squad with nine players, including strikers Mario Balotelli and Rickie Lambert, Sterling admits they are missing Sturridge and hopes he returns soon return to improve Liverpool's prospects on the pitch.
"Daniel is a massive miss for us with his goals and the way he plays in behind defenders," Sterling said to Liverpool's official website.
"Him coming back should add another dimension to the team. It will definitely be a test of character but I think there is a lot of character in this group."
Sterling admits Liverpool were far from their best in the 3-1 defeat against West Ham on 20 September and claims playing three times a week due to their Champions League participation is not enough of an excuse.
"We can't use playing in the Champions League as an excuse because there are other teams in the Premier League doing exactly the same as us who are winning games," he said.
"The games are coming thick and fast but that's what we want - to be competing at the top end of the Premier League and in the Champions League.
"We've got the likes of Daniel Sturridge and Joe Allen to come back from injury but we should be winning games with the players we've got out on that pitch. We need to get back to basics and start winning games again."
The Liverpool star is confident the team can push on after a difficult start to the season, starting with a Capital One Cup victory over Middlesbrough on Tuesday 23 September.
"The boys are disappointed but we'll get back to the training field and go again on Tuesday night against Middlesbrough in the League Cup. We have definitely got the quality to make the top four. It's down to us to get things right and get back to playing the way we all know we can," Sterling said.
"It's concerning but we have got to put it behind us and go again. Our focus has to turn to the next game now. We need to bounce back."