Gordon Ramsay is bouncing back from the brink of financial ruin and seeing his wealth rise like one of his expensive pastries.
Appropriately for the foul-mouthed master chef, it is hot air which is fuelling the recovery of his bank balance: audiences in the United States cannot get enough of his heated tirades at hapless guests on his TV shows.
According to figures in the Mirror, Ramsey earns Fox network bosses £64,000 for every 30-second advertising slot on his shows Kitchen Nightmares and Hell's Kitchen.
Companies have paid more than £100m in total to get a slice of the huge TV audiences tuning into Ramsay's shows. Meanwhile, brands have paid £18m to sponsor the prime-time programmes because Ramsay's shows on Fox are regularly among the three most popular on screen at the time. Nearly 5.5 million viewers tuned in to watch his version of Masterchef.
Ramsay can expect to reap the benefits with a £24m-a-year pay cheque. It means he has no need to worry about the likes of singer Morrissey, who told the chef to put his head "in a mircowave" over the controversial use of delicacy foie gras at his restaurants.
The eye-catching turnaround in fortunes comes after a turbulent period for Ramsay off-screen.
His firm Gordon Ramsay Holdings Ltd has faced financial ruin in recent years, racking up pre-tax losses as high as £8.32m. Writing off a string of restaurants in California, Florida and New York in 2009 cost nearly £6m, and the firm underwent painful restricting when Ramsay sacked his father-in-law Chris Hutcheson from his role at chief executive.
Hutcheson's sacking led to a bruising public falling-out and legal battle, with Ramsay even putting his former business partner under investigation by a private detective. The case was eventually settled out of court amid claims Hutcheson fathered children by secret lovers, completely unknown to his wife.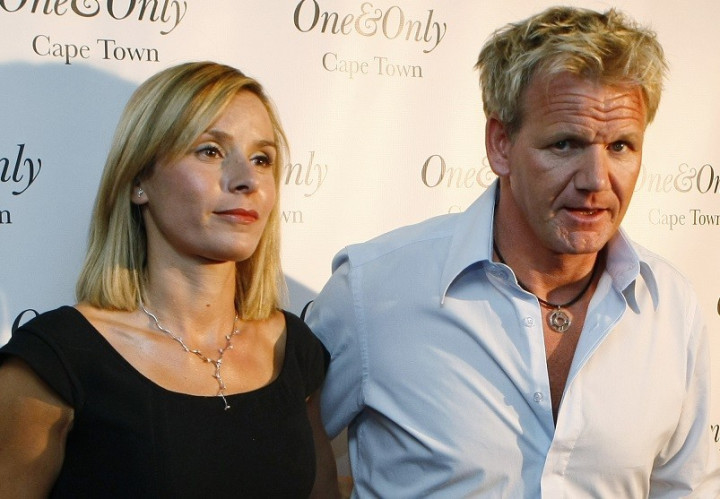 Speaking of the painful episode, which left his wife Tara estranged from her relations, Ramsay said: "It was either getting rid of him or the whole business model and structure was going to collapse. I suppose you get over that sort of hurt but he was another father figure.
"Then you come to terms with the hacking (of emails) and selling stories and having to take them to court, so it makes you strong."