Two men were stabbed to death in Portland, Oregon after confronting a "ranting and raving" assailant who was yelling racial slurs at young Muslim women.
The stabbing took place on a light-rail train hours before more than a billion Muslims worldwide started to observe the Holy month of Ramadan on Friday (26 May).
Portland Police Department said that a man was arrested in connection with the murder while attempting to flee the train.
"In the midst of his ranting and raving, some people approached him and appeared to try to intervene with his behaviour and some of the people that he was yelling at," Police Sergeant Pete Simpson told the Oregonian.
"They were attacked viciously."
One person died at the scene while the other died in hospital, Simpson said. A third person was also injured in the attack and was recovering in hospital with non-life threatening injuries.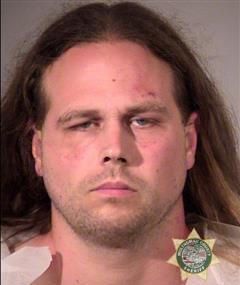 Police did not identify the man arrested, however Multnomah County Detention Center records show that Jeremy Joseph Christian, 35, was booked on suspicion of murder and attempted murder on Saturday.
Simpson added it was not clear why the man was yelling and whether he had mental health issues or whether he was under the influence of drugs or alcohol.
"He was talking about a lot of different things, not just specifically anti-Muslim," Simpson said.
He added that police have not been able to speak to the two women who were racially abused for wearing hijabs, as they "understandably" left the scene before officers arrived.
"It's horrific," Simpson added. "There's no other word to describe what happened today."