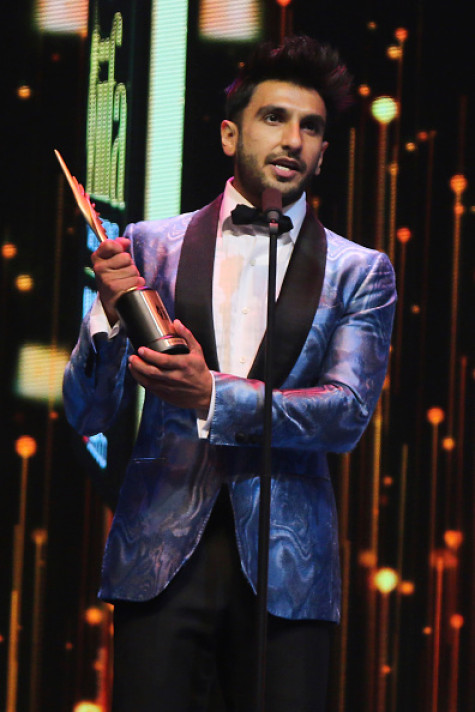 Ranveer Singh was born to be a Bollywood star. In just five years in the industry his ascent to stardom has been unprecedented, scoring back-to-back hits, culminating in his much-lauded performance in Sanjay Leela Bhansali's opulent historical romance Bajirao Mastani.
The irrepressible star is renowned for his flamboyant style and his all-consuming presence. And, as he took over the IIFA awards green carpet in Madrid, everyone experienced the "Ranveer effect" for themselves.
Attending the 17th annual IIFA awards which celebrates Indian cinema on a global platform the 31-year-old was awarded the Best Actor trophy for his evocative portrayal of Peshwa Bajirao.
Speaking to IBTimesUK, Ranveer Singh described his all-consuming passion for Indian cinema. "Ever since I was a little kid the only thing that fascinated me, excited me and engaged me was Hindi films," he explained. "I didn't know anything beyond Hindi films. I was a 'filmi bachcha.'
"All I ever wanted to do was be a part of this industry. It's full of such amazing, wonderful people who are bound by their passion for Hindi films. I think that's the best part of it. Everyone who works in it doesn't look at it as just a job. It's what they have really wanted to do all of their lives It's that passion that binds us together and makes our industry special."
The actor, who has had audiences around the world won over with his versatility and his charisma, said he lives to perform. "I just love being in front of the camera making people laugh, cry, entertaining them. It's the 'nasha' of performance that I enjoy. It's my calling and I'm blessed to be able to do that for a living."
As well as winning the Best Actor award, Singh also has the seal of approval from rumoured girlfriend and Bajirao Mastani co-star Deepika Padukone. Asked who she thought deserved to bag the top prize she said: "Ranveer anyday. For an actor who has only been in the industry for five or six years and to pull off that performance is incredible."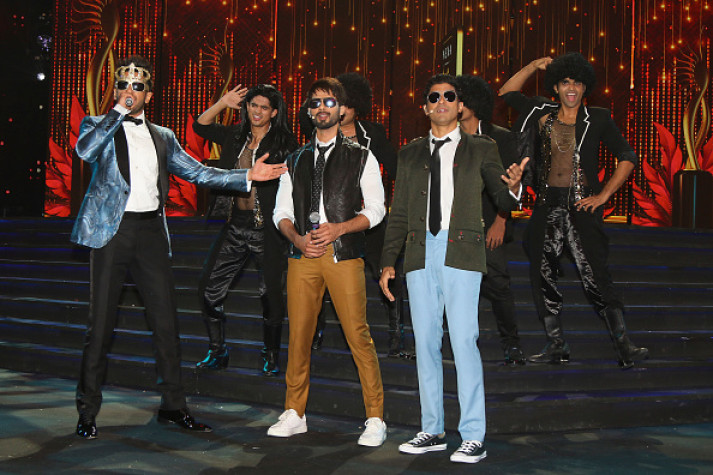 Hosted by Shahid Kapoor and Farhan Akhtar, the 17th IIFA awards featured star performances from Deepika Padukone, Priyanka Chopra, Salman Khan, Hrithik Roshan, Tiger Shroff and Sonakshi Sinha, while leading names from the Indian film industry turned out en masse for the spectacular awards weekend.
The IIFA Awards will be aired on Colours on Sunday 10 July at 7.30pm.