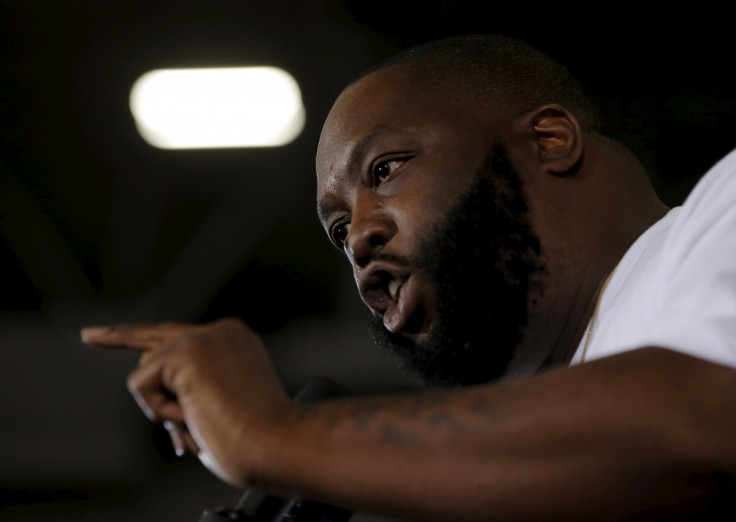 Rapper Killer Mike took the stage at the 16 February rally for Democratic presidential candidate Bernie Sanders. While speaking to the audience, he referred to a conversation he had with a women's activist regarding Sanders's competitor Hillary Clinton.
"When people tell us 'hold on, wait a while' – that's what the other Democrat is telling you. 'Hold on Black Lives Matter, just wait a while. Hold on young people in this country, just wait a while'," he told the audience at the Morehouse College in Atlanta, setting his target directly at Clinton.
"And then she get good, she have your own momma come to you, your momma sit down and say, 'Well you're a woman.' But I talked to Jane Elliott a few weeks ago, and Jane said, 'Michael, a uterus doesn't qualify you to be president of the United States. You have to have policies that (are) reflective of social justice'," Michael Render aka Killer Mike said at the rally.
His comments drew an immediate backlash, with many calling them out as being sexist. Mike took to Twitter to defend his speech and point out that his comments were taken out on context. He also stressed that he has no problem with women leaders but prefers to vote for Sanders rather than Clinton.
Sanders has had a majority of white liberal supporters but with speakers like Killer Mike, Harry Belafonte and author Ta-Nehisi Coates joining in, the campaign aims to rope in votes from the black and minority communities as well.
Watch Killer Mike's full speech here: