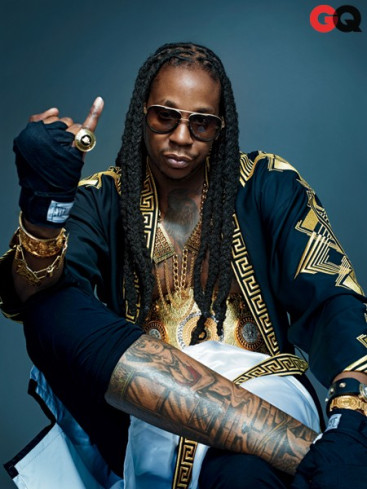 US rapper 2 Chainz has been hit with a multimillion dollar lawsuit after using a derogatory word to refer to a woman in a viral video.
Christine Chisholm of Charlotte, North Carolina, is suing the hip hop star (real name is Tauheed Epps) for $5m (£3.2m) after he repeatedly called her a THOT - an acronym for "that hoe over there" - in video posted online.
The incident occurred in March 2014 when she was filmed meeting the star backstage at a concert after being invited by fellow rapper Cap 1 - real name Ro'Zay Richie.
She claims that the footage which was later posted on his blog severely damaged her reputation and caused her to lose her job at a barber shop. Richie is also named as a defendant in the lawsuit.
According to documents filed at Mecklenburg County Superior Court, in North Carolina, two weeks after the video was posted, she was fired because the manager thought the video's negative publicity would be bad for business.
She also claims that she was subjected to harassment and abuse in public as a result of the degrading video, which was seen by 10 million people and was posted with the hashtag #isthatyothot.
2 Chainz, who is scheduled to play at Ziggy's in downtown Winston-Salem on Saturday, 25 July, has not commented on the lawsuit.