Two vintage photographs of John Lennon and Yoko Ono posing naked are expected to sell for hundreds of pounds after being put up for auction.
The revealing images, which were taken by the couple on a self-timer for the cover of their 1968 album Unfinished Music No 1: Two Virgins, show them posing side by side in their birthday suits.
One image, used on the front of the LP cover, shows the Ex-Beatle and his partner naked from the front, while the image used on the reverse is a view from behind.
Unlike the images eventually used, the newly discovered photos, which were taken in Ringo Starr's basement apartment at Montagu Square, London, are wider and show more clutter around the couple's feet.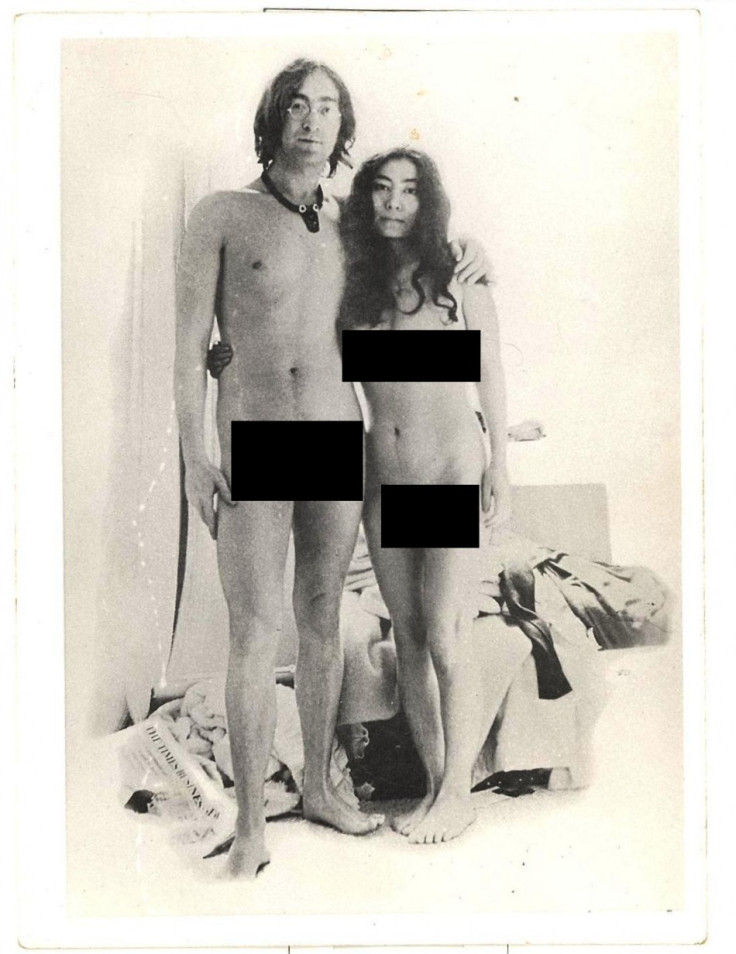 The black and white images sparked controversy back in the 1960s when they first donned the LP cover and many record shops refused to stock the album. The stores that did carry it handed it to customers in a brown paper bag.
The original front and rear images were put up for sale by a private owner, who found them in his late mother's loft. He was surprised by the discovery and has no no idea how she had acquired them.
They are going under the hammer on 12 April at Duke's auctioneers in Dorchester, Dorset.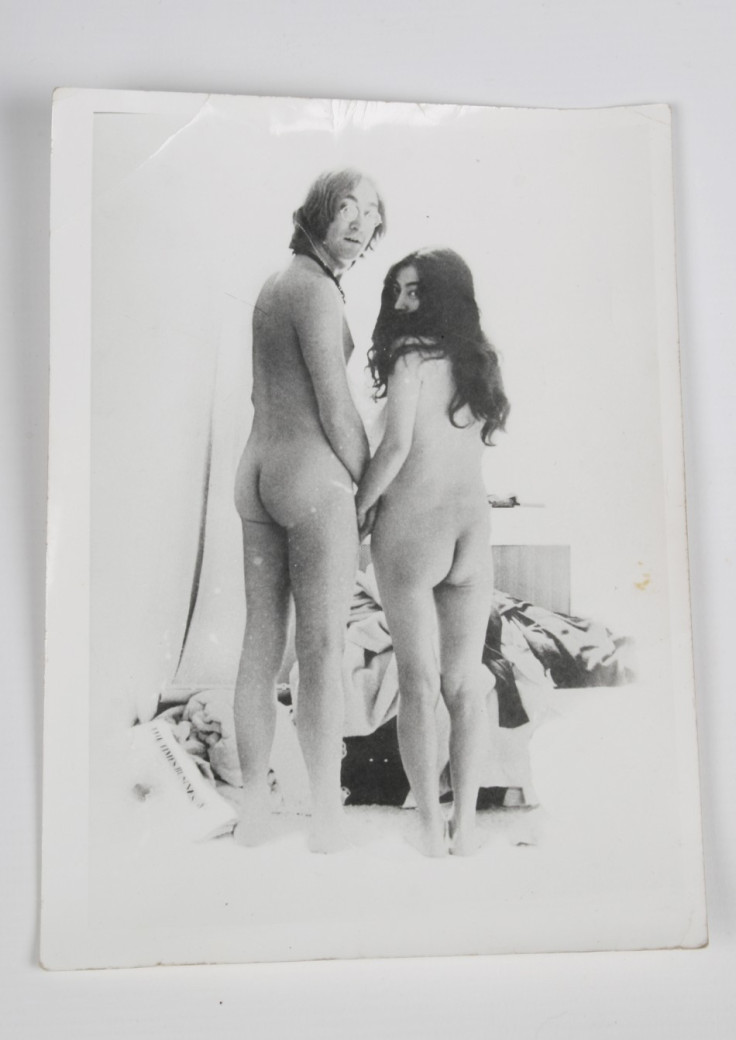 Even though the photos have been given a pre-sale estimate of £700, Duke's auctioneers told IBTimes UK that they could easily sell for £800-£1,500.
Auctioneer Matthew Denney said: "These are wider shots than the ones produced on the album cover because they show slightly more detail."
John Lennon is still many people's favourite Beatle, so fans will be keen to get their hands on these pictures.