The Raspberry Pi has sold over 200,000 of its basic computer modules and is currently shipping 4,000 units a day, according to Eben Upton, a founder and trustee of the Raspberry Pi Foundation.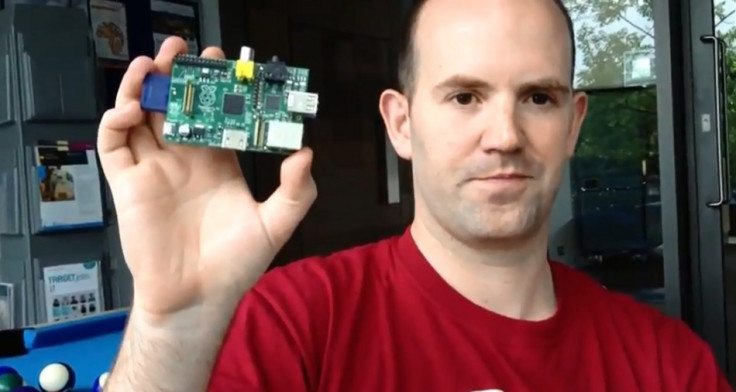 "As late as Christmas last year we really thought we might sell 10,000 of these devices. To be sitting here with over 200,000 of them in the wild and plans to try and get to one million by the end of the year is just incredible," Upton told a Raspberry Jam developer event held at Cambridge University.
Gert van Loo, who worked on the design of the Raspberry Pi, also brought the camera module that he announced back in May to the Raspberry Jam meeting.
The Raspberry Pi Foundation also announced that it has scaled up production to meet the continued demand.
Until now, the organisation had been forced to restrict online purchases to one per customer because the demand has been so high.
"As of this morning, you'll be able to buy as many Raspberry Pis as you want from both RS Components and element14/Premier Farnell," said a post on the official Raspberry Pi blog.
Upton said that even when production had been ramped up to a rate of 4,000 a day there was still a backlog of orders.
"We are very hopeful we can get to a point where you can order one of these and have it arrive the next day," he said.
To date about half of the units have shipped into the UK, implying that the device has not properly broken in the North American market yet. "If we can get the current UK rate of adoption in the US then there's probably half a million right there without doing anything else, just taking the current model and rolling it out," Upton said.
Despite the success, the Raspberry Pi foundation has no plans to work on a second model yet.
Instead it is working on the software side to try and integrated the device more easily into school education programs. British videogame luminary Ian Livingstone, who is a champion of the low-cost device, previously suggested every school child should be given one.
Upton confirmed that there will be some future hardware releases connected to the Raspberry Pi. He said that in general the organisation was not planning to make add-on products and was leaving it to third parties to create interesting interface boards.
"However, there are two boards the foundation is planning to produce - one of them is a camera board and the other is a display board where you can connect a flat-panel display to it," Upton said.
"The first of these will be the camera board and we now believe we have pricing on a five-megapixel sensor and in the next three months we believe we'll be able to offer a $20-$25 [£13-£16] device that will let you record hi-definition video."
Must Read:
Raspberry Pi - Credit Card Sized Mini-Computer Goes on Sale
Raspberry Pi: Every UK School Child Should Get One
Raspberry Pi to Pack 14MP Camera
Raspberry Pi Lego Case Goes on Sale