Raspberry Pi 3 with WiFi, bluetooth and 50% faster speed at just £30 looks like the best Pi so far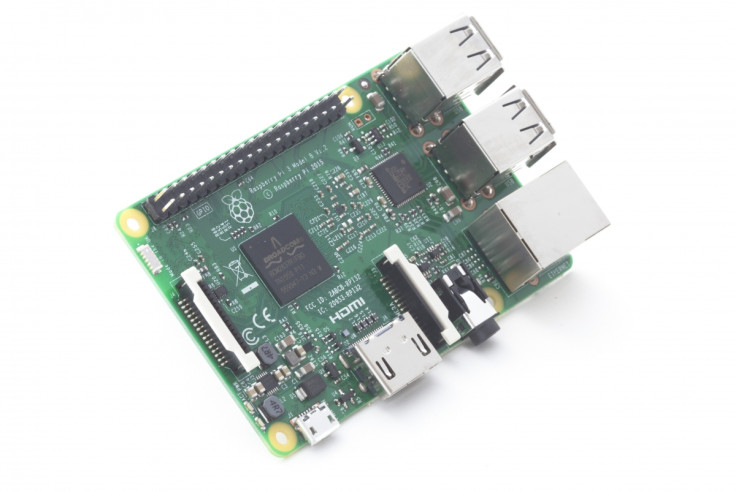 Raspberry Pi 3, the latest version of the low cost credit-card sized disk that can plug into a computer monitor or TV is all set to get more user friendly with added support for WiFi and bluetooth. The Pi 3 is perhaps the biggest update yet to the tiny inexpensive computer originally made for educational purposes with the new model costing a meagre $35 (£30).
Raspberry Pi project founder Eben Upton said, " The addition of wi-fi and Bluetooth support - a first for the Pi - should make it easier to get online and to add peripherals."
What's new
The UK-based company launched the latest version of the device saying users had often complained how this one drawback of not being able to access internet without using ethernet cables restricted them from calling at a full-blow portable device. With the addition of WiFi support those PCs that had to be connected via ethernet cables will now be able to avoid that hurdle by connecting over Wi-Fi.
The company said the Bluetooth support will be more important for researchers who are already using Pis to collect data from various sensors around their labs and homes as they will now be able to collect data from sensors without being directly wired to them. The feature will also help users use wireless keyboard and mouse.
That's not the only good news. The Pi 3 also comes with a 64-bit processor quad-core 1.2GHz ARM Cortex-A53, up from a 900MHz, 32-bit processor which means it promises almost 50% faster rate of processing than its predecessor. Although the RAM remains at 1GB the processor is set to do the main trick with the speed.
Talking of the new speed Upton says now finally people will be able to level the Pi 3 with a PC. "People view the Pi 2 as slightly too slow to be a real PC. I'm really quite hopeful that this time we might come across that line that we've been trying to cross for a long time. we've made a thing this time where you can really say, 'Yes, this is a PC,'" he said.
The Pi 3 will also be able to boot directly from a USB-attached hard or pen drive - rather than having to boot from an SD card. It will also support booting from a network-attached file system, using PXE, without the need for boot data on an SD card.
The sale for Pi 3 Model B has commenced and will be followed by the release of the Raspberry Pi 3 Compute Model - a few months from now - and a Pi 3 Model A, which will release by Q2 this year.
The latest Raspberry Pi 3 now competes with the new Linux based Arduinos, Intel's Edison and its derivatives along with Ocean, a much pricier version of the Raspberry Pi. What gives the Pi an edge though is the solid features it has included without trying to overdo thus keeping the device affordable at £30.
The pricing also means more people will now opt for the Pi 3 which costs the same as the Pi2 but with enhanced features. The Pi 3 is the second major upgrade to the board in just over a year, with the Raspberry Pi 2 only released in February last year.
Raspberry Pi 3 Specs
Chipset: Broadcom BCM2837
CPU: 1.2GHz quad-core 64-bit ARM cortex A53
Ethernet : 10/100 (Max throughput 100Mbps)
USB: Four USB 2.0 with 480Mbps data transfer
Storage: MicroSD card or via USB-attached storage
Wireless: 802.11n Wireless LAN (Peak throughput of 150Mbps), Bluetooth 4.0
Graphics: 400MHz VideoCore IV multimedia
Memory: 1GB LPDDR2-900 SDRAM
Expandability: 40 general purpose input-output pins
Video: Full HDMI port
Audio: Combined 3.5mm audio jack and composite video
© Copyright IBTimes 2023. All rights reserved.