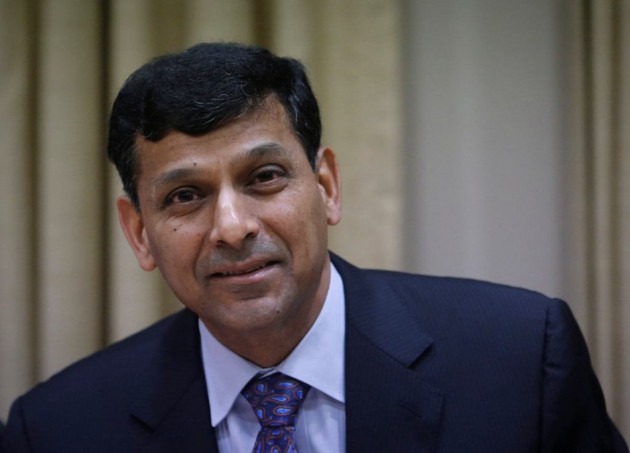 India's central bank raised its policy repo rate by a quarter percentage point and hinted it could hike the rate at least once more, given that inflation is unlikely to drop substantially in the coming months.
The Reserve Bank of India, which is battling record-high inflation, raised the repurchase or repo rate - the rate at which the central bank injects short-term liquidity in the system - by 25 basis points to 7.75% on 29 October.
In addition, it further rolled back the liquidity tightening measures that were introduced in July, reducing the Marginal Standing Facility (MSF) by an equal margin to 8.75%. The MSF has been the effective policy rate since July.
The decision to hike the repo rate comes against the backdrop of rising inflation and sluggish economic growth.
The central bank may have to raise the policy rate further to help anchor inflation expectations.
The RBI will put out its its mid-quarter review of monetary policy for 2013-14 financial year on 18 December.
India's headline inflation, measured by the wholesale price index (WPI), "is expected to remain higher than current levels through most of the remaining part of the year, warranting an appropriate policy response," RBI Governor Raghuram Rajan said on 29 October.
The RBI will have to continue with its staring contest with inflation, said Leif Lybecker Eskesen, Chief Economist for India and the ASEAN region at HSBC Global Research.
This implies signalling a hawkish stance, including the willingness to raise the repo rate further, if needed, to help anchor inflation expectations, he was reported as saying in The Economic Times.
Glenn Maguire, Chief Economist, Asia-Pacific at ANZ Research said in a note to clients: "As widely expected, the Reserve Bank of India has hiked the benchmark repurchase rate by 25bps.
"The RBI has offered an eloquent rationale for today's policy action noting that 'it is important to break the spiral of rising price pressures in order to curb the erosion of financial saving and strengthen the foundations of growth.
"Still, more needs to be done and we anticipate a terminal repurchase rate of 8.0%," he said.
Record-High Inflation
Food inflation shot up to a three-year high of 18.40% in September mainly due to higher vegetable prices, including a 322% jump in the prices of onion, a staple in Indian cooking.
Higher food prices drove the benchmark WPI up by a higher-than-expected 6.46% that month.
Meanwhile, economic growth dropped to a four-year low of 4.4% in the April to June quarter, pulled down by a contraction in manufacturing and mining.