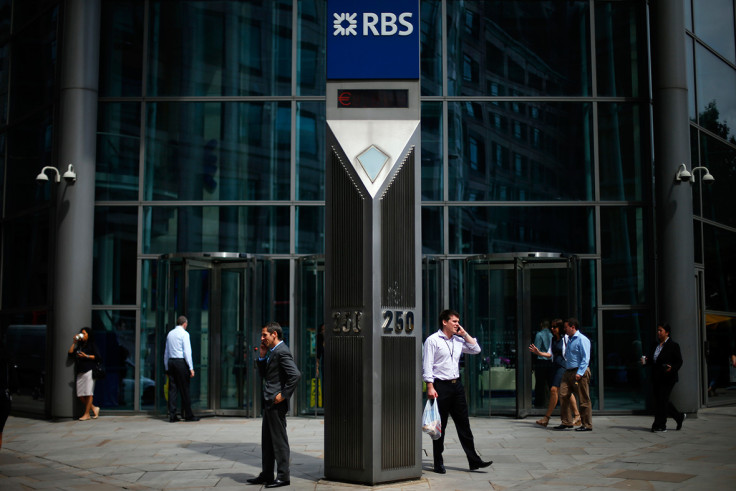 The Royal Bank of Scotland (RBS) has reached a $5.5bn (£4.2bn) settlement over claims that it mis-sold toxic mortgage-backed securities with a key US regulator.
RBS struck the deal with the Federal Housing Finance Agency over £25bn of residential mortgage-backed securities it sold between 2005 and 2007 in the run-up to the financial crisis.
The US agency said as a result of this agreement it will drop any outstanding litigation against the British bank, which is still 72% owned by the taxpayer.
This is a major part of the lender's US litigation, but RBS still has to reach what is expected to be a sizeable agreement with the US Department of Justice over similar issues.
RBS chief executive Ross McEwan said: "Today's announcement is an important step forward in resolving one of the most significant legacy matters facing RBS and is further evidence of the determination of the bank's leadership to put our remaining issues behind us.
"This settlement is a stark reminder of what happened to this bank before the financial crisis, and the heavy price paid for its pursuit of global ambitions."
Nine years of losses
The lender added because of previous indemnification agreements with third parties, it will get back £581m of the settlement.
The bank set aside £6.6bn to deal with its US toxic mortgage litigation, at its first-quarter results in April. This agreement leaves it with £3.6bn in the fund, with the bank expecting to make a small top up to this figure at its second quarter results.
Last month the lender reached a £200m settlement with investors who say they were misled during a rights issue prior to the lender's near collapse nine years ago.
The bank was bailed out by £45.5bn from the government in 2008 after its expansions plans went up in smoke in the white heat of the financial crisis.
RBS reported a £7bn annual loss for 2016 in February, its ninth year of losses in a row.