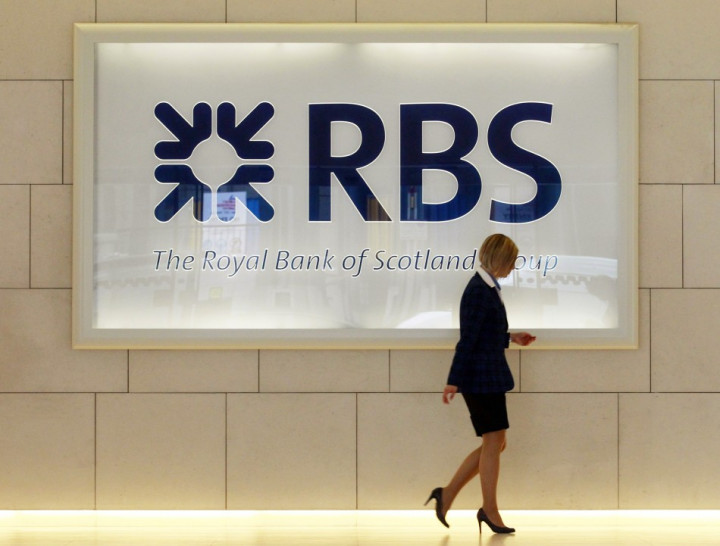 Multimillion dollar fines due to US regulators from RBS - which is 83 percent owned by the UK government - for its part in the Libor fixing scandal will be met by clawing back remuneration and bonuses from the bank's past and present executives and not the British taxpayer.
RBS must pay the Commodity Futures Trading Commission and the Department of Justice a total of $475m (£303.5m, €351m) in fines after it was charged by the US watchdogs with false reporting, manipulation and attempted manipulation of the interbank lending rate that was denominated in yen and Swiss francs between 2006 and 2010.
UK regulator the Financial Services Authority (FSA) also charged RBS with manipulating Libor, a key benchmark rate. RBS must pay the FSA an £87.5m fine, but this will make its way back to the Treasury because of a recent rules change.
"While it is right that RBS faces the full force of regulatory action in light of this misconduct, the government believes that it would clearly be wrong for the taxpayer to foot the bill," Greg Clark, financial secretary to the Treasury, said.
Clark branded it "another day of shame for Britain's banks".
Stephen Hester, the RBS chief executive who took over during the bank's most turbulent period in 2008, said in a statement that the "whole episode on the one hand disgusts me and on the other hand deeply depresses me".
"There should be no place in our industry for that kind of behaviour and they've let everyone down ... it's an extreme example of a selfish and self-serving culture which the whole banking industry, pre-crisis, was tagged with," he said.
"It's a huge job we all have to make sure that label does not have validity in the future."
An FSA probe found that attempted Libor manipulation by RBS staff was "widespread".
"At least 219 requests for inappropriate submissions were documented - an unquantifiable number of oral requests, which by their nature would not be documented, were also made," found the FSA's concluding report.
"At least 21 individuals including derivatives and money market traders and at least one manager were involved in the inappropriate conduct."
John Hourican, RBS investment chief, will leave the bank at the end of next month, the bank said in a statement.
"This was a difficult decision. While John had no involvement in or knowledge of the misconduct, and very notable business achievements while in office, both John and the Board felt it was right that he leave the organisation in recognition of the management issues identified in relation to this settlement and the impact on the Group's reputation," the statement said.
"John will leave the business after handing over his responsibilities. He will receive 12 months' notice and his other contractual entitlements, however, he will forfeit all his unvested bonus and Long Term Incentive Plan awards that are subject to claw-back."
As a result of the Libor scandal, which has also seen Barclays slapped by a vast regulatory fine and which is expected to ensnare other well-known banks, the Serious Fraud Office has launched a probe into possible criminality in attempts to manipulate the rate.
It has a 40-strong team of investigators working on the probe.
---
Follow @shanecroucher