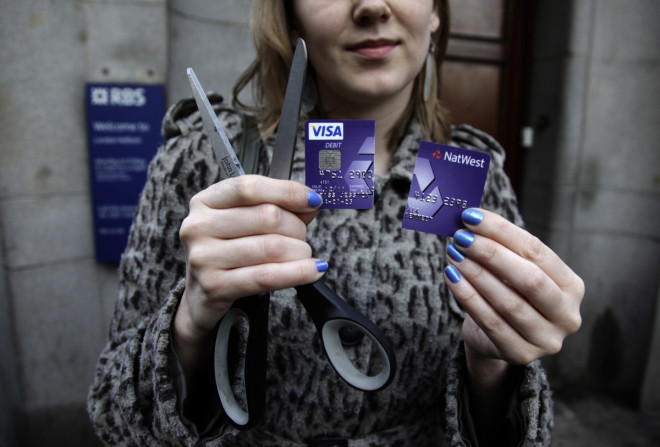 The Royal Bank of Scotland and its subsidiary Natwest are ditching 0% balance transfer credit cards - a financial loophole many borrowers exploit to manage their repayments. The banks claim it will help people reduce the amount they owe to creditors.
RBS and Natwest said in a statement that they are "breaking the mould" by banning 0% balance transfer and purchase rates as research shows two thirds of the market don't switch their card before they hit a payment wall and often don't pay down their debt.
"We're hunting through everything we do across the bank to make sure we are doing the right thing for our customers, said Moray McDonald, interim head of products and marketing at RBS.
"The credit cards industry is absolutely dominated by teaser rates, trapping people into a spiral of debt that they never pay down; it's not good for our customers, and it will play no future part in this bank. Removing these teaser rate debt traps, and launching a new transparent, low rate credit card will be a big step towards earning back our customers trust."
RBS claims that the average holder of a 0% balance transfer card has around £9,000 in debt across multiple cards and doe not pay down that debt over a 0% period, in fact, over time, they increase it.
Around 36% of people who keep their balance on the 0% card for seven-12 months after the deal has expired; those with an average balance of £2,403, pay about £360 in interest.
RBS's announcement coincides with the launch of its new credit card, Clear Rate Platinum Credit Card.
Meanwhile, the banning of the 0% for balance transfers and purchase rates may antagonise consumer finance groups, which suggest that transferring credit card debt to other cards with no interest rates for a specific amount of time helps consumers manage debt.