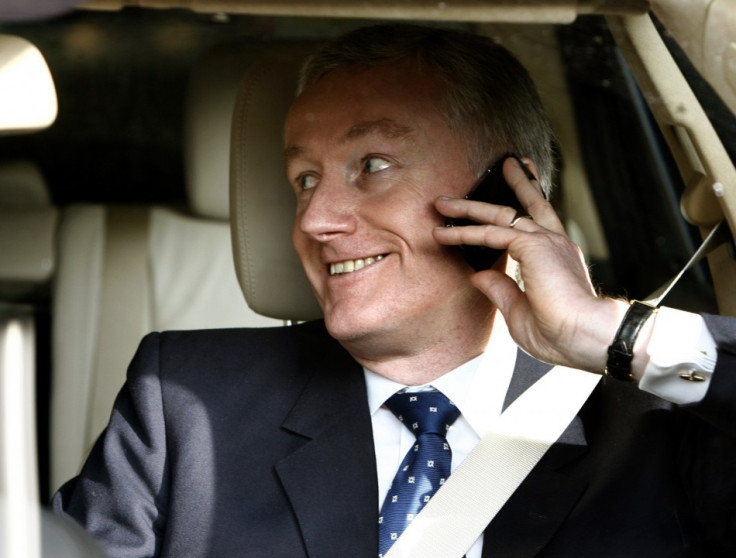 RBS shareholders, who claim they were misled by the bank ahead of its taxpayer bailout, have been granted a second adjourned day in court as they close in on a settlement.
Mr Justice Hildyard at London's High Court allowed a second 24-hour adjournment – after the case was dramatically halted yesterday morning (22 May) as the 14-week hearing was set to begin. This came because just hours before RBS had almost doubled its offer to settle the dispute.
The adjournments come as disgraced former RBS boss Fred Goodwin and a raft of former executives are set appear as part of a £700m lawsuit brought against the lender by 9,000 retail investors and 18 institutions in The RBS Shareholder Action Group.
The former chief executive Goodwin – who was stripped of his knighthood following the bank's near collapse – is poised to answer questions over the events leading up to the government's £45.5bn bailout in 2008.
RBS shareholders allege that the bank's management duped them into taking part in a calamitous £12bn fundraising in April 2008, just months before the government saved the bank and wiped 90% off the value of its shares.
The state-backed bank is offering shareholders 82p a share, almost double the 43.2p share it had previously tabled, following talks over the weekend, according to the Financial Times. However, investors are understood to want 100p a share.
Claims against RBS
The bank's current chief executive Ross McEwan was personally involved in the settlement talks to avert a high-profile trial that would undoubtedly further damage the bank's reputation.
Jonathan Nash QC, for RBS shareholders said: "The present position is that the majority of claimants have indicated their willingness to accept the latest offer from the defendant.
"There now appears to be a good prospect that within the course of today the remaining claimants, or nearly all, will confirm they will also agree in principle so as to bring a practical end to the proceedings."
Last month current RBS' McEwan agreed to pay three shareholder groups £800m to settle the claims, but thousands of other claimants have held out for a court battle.
Chancellor Philip Hammond said, in April, that the government was prepared to sell its stake in the bank at a loss. The bank is currently 72% owned by the taxpayer.
RBS reported a £7bn annual loss for 2016 in February, its ninth year of losses in a row.
The bank is also yet to settle with the US Department of Justice over claims it mis-sold toxic residential mortgage-backed securities.