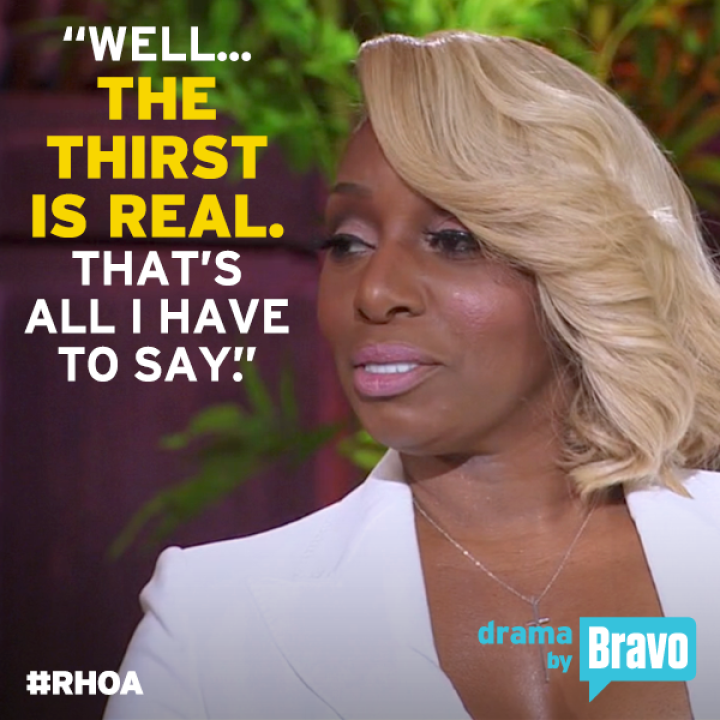 NeNe Leakes will return with more drama and surprise all her co-stars in an all-new episode of The Real Housewives Of Atlanta season 8. Episode 13 is titled, Jamaican Beef Catty, which airs on 31 January at 8pm ET on Bravo.
Warning: Potential spoilers ahead
The official synopsis of the episode reads as follows:
Click here to watch the RHOA episode via live stream. You can also click here to watch it online (only in the US).
Sheree Whitfield recently revealed that her former friend, NeNe Leakes, is expected to appear on their upcoming trip to Jamaica. Whitfield told E! News, "Cynthia kept that one definitely under wraps. No one expected NeNe to pop up. At the time, we were like, Did they run into each other at the hotel? The airport? We didn't know what was going on. She and Greg just twirled in."
NeNe's surprise presence was a big moment for Sheree, who admitted, "When I got the call, I said, 'I think it would've been great to have me back when NeNe was on the show' because I felt like there was a lot of things that weren't answered. A lot of animosity and bitterness back then, and I would love to see how we interact today."
"I want to move past that, so to see if we're able to get past that and move forward? That was interesting. So Jamaica's definitely going to be a jaw-dropping experience for everybody, " she explained.