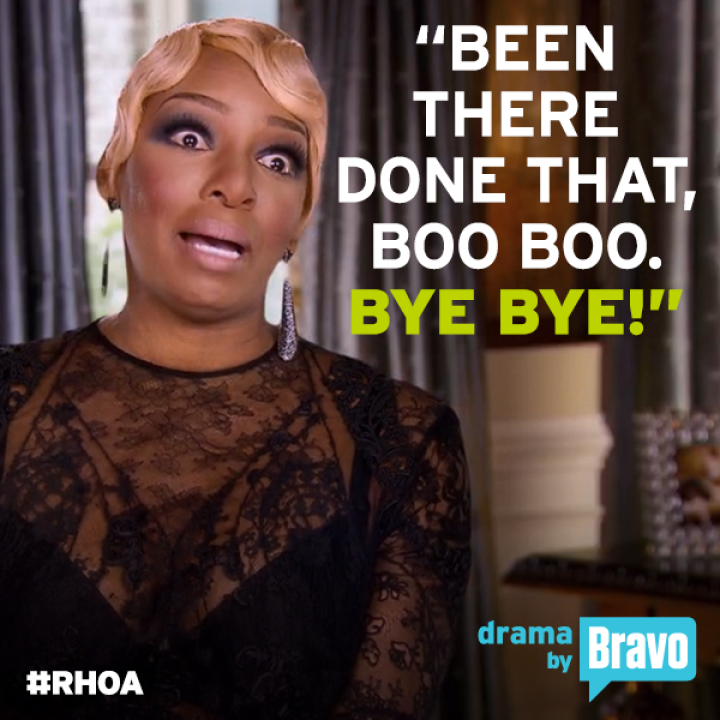 Fans of the reality TV series Real Housewives Of Atlanta missed NeNe Leakes in the season 8 premiere, the same is evident considering the show's ratings have taken a hit. The current season's premiere drew 1 million fewer viewers than the first episode of season 7.
According to a report in Atlanta Daily World, around 2.968 million viewers tuned in for the premiere of The Real Housewives of Atlanta season 8, on 8 November, a decline of almost a million from season 7's 3.8 million. It is also the lowest number for a season-opener in three years.
The website went on to add that RHOA ratings were strong at the number 3 spot, preceding, The Walking Dead and Talking Dead (AMC) in Sunday ratings, but the sharp drop in viewership caught Bravo's attention.
Reports suggest that fans are not too keen on watching the TV series without Leakes, which prompted Bravo to announce that the fan favourite star would appear in a cameo in season 8. However, the question still remains, whether the show would garner the same viewership without Leakes.

In the midst of all the drama, RHOA season 8 will return with the second episode titled, Duking It Out, on Sunday (15 November) at 8pm ET on Bravo. The official synopsis of the episode reads as follows:
In the episode Kenya will seek advice from actress-director Kim Fields about her TV pilot. Elsewhere, Cynthia would struggle with a red-faced viral-video matter and Porsha would introduce her new boyfriend at a surprise party. Also, Kandi will be seen trying to mend her friendship with Phaedra.
Click here to watch the RHOA episode via live stream or click here to watch it online.