Real Madrid confirm summer exits, including Karim Benzema
Los Blancos officially confirmed the exits of four forwards this weekend.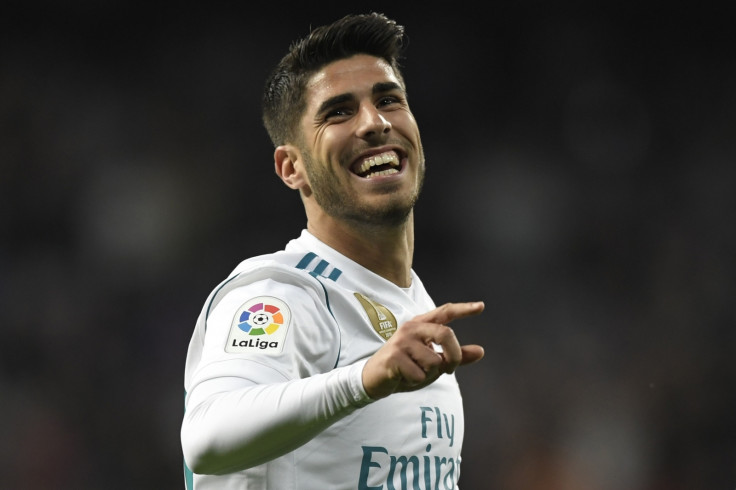 Ahead of their last match of the season against Athletic Club this Sunday, Real Madrid are already clearing out the locker rooms. Several announcements were made on Friday confirming the departures of Marco Asensio, Eden Hazard and Mariano Diaz. On Sunday, the club also put an end to speculations and confirmed the departure of Karim Benzema, who is expected to join Al-Ittihad in Saudi Arabia.
Marco Asensio leads the list of departures
After Benzema made it clear during the MARCA Leyenda awards that speaking about a player's future while the season is not officially over is not his style, Real Madrid did exactly the opposite on Friday by dropping the bomb on no less than four forwards.
Asensio was believed to be on his way out last season, but the 27-year-old stayed another year where he scored some sensational goals for Carlo Ancelotti's side. However, he still could not establish himself as a regular starter. The man from Mallorca will leave Real Madrid when his contract expires at the end of June, putting an end to a stint that lasted nearly a decade.
Asensio arrived in 2014 as a fresh-faced lad from Mallorca who caught the eye of Florentino Perez. He has been more than a fringe player, but many in the football world believe that he has yet to reach his full potential.
During his time with the Spanish giants, Asensio was part of a team that lifted 17 trophies, including an impressive haul of three Champions League trophies and three La Liga titles.
Under Ancelotti, Asensio has been able to display some moments of brilliance, scoring some crucial goals off the bench. Unfortunately, he has been unable to retain a place as a starter, and is understandably seeking a club where he could potentially unleash his talent while playing the full 90 minutes as often as possible. At Real Madrid, he has had to compete with Brazilian star Rodrygo Goes at the right wing this season, meaning his starts have been limited.
Premier League side Aston Villa were believed to have been Asensio's next destination, but Ligue 1 giants Paris Saint-Germain look poised to hijack that deal. There is no doubt that PSG can make a more lucrative offer, and the potential for winning trophies is certainly higher with the French side.
In a statement, the club said: "Real Madrid would like to express its gratitude and affection to Marco Asensio, a player who has defended our badge and our colours for seven seasons.
"He joined Real Madrid when he was just 20 years old and has made history as part of a team involved in one of our most successful eras."
Eden Hazard runs out of chances
In a somewhat less surprising statement, Real Madrid also confirmed that Eden Hazard has been released, just hours after the Asensio exit was announced.
The Belgian star arrived at the Santiago Bernabeu in 2019 with high hopes of possibly filling the vast void left behind by Cristiano Ronaldo. He arrived from a stellar career with Premier League side Chelsea, where he scored 85 goals in 245 appearances. Unfortunately, he has managed to score only four goals in the past four seasons with Los Blancos.
He has had a disastrous spell at Real Madrid mostly due to a series of nagging injuries that have kept him from stringing together a significant number of appearances. He was never able to gain the confidence of his managers, and even when declared fit, Ancelotti would often look at other options before calling him up.
The 32-year-old has always been vocal about his desire to prove himself as a true Madridista, but his fitness issues have hindered his ability to play a significant role in the squad. He still has a year left in his contract, but it seems that patience has run out and he has been ushered out ahead of the club's foray into this summer's transfer market.
A move to one of Europe's top clubs is highly unlikely, with Saudi Arabia and Major League Soccer (MLS) in the United States his most likely destinations.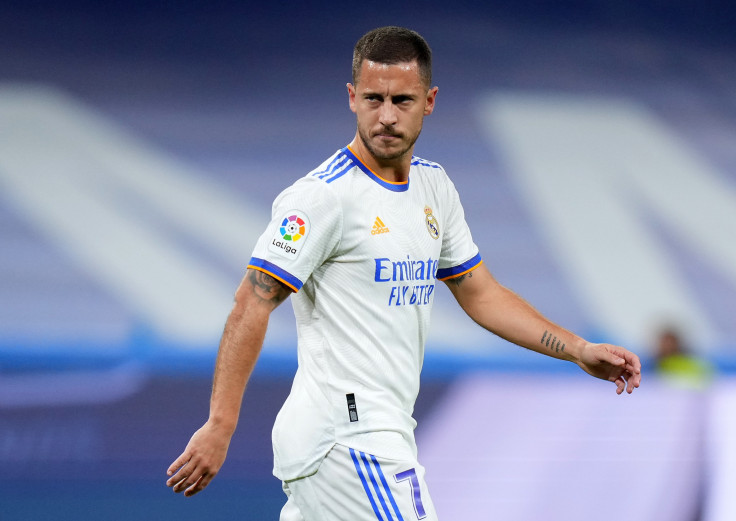 Mariano Diaz set for a fresh start
In what appears to be a complete overhaul of the forward line, Real Madrid have also confirmed that Mariano Diaz will be leaving on a free transfer once his contract expires at the end of the month.
Like Hazard, the 29-year-old has not been able to establish himself as a regular starter in the first team. He rose up the ranks at the club's youth academy from 2011-2016 before moving up to the senior team. He then spent a year in Ligue 1 with Lyon, and his impressive stint there prompted Real Madrid to sign him back.
Unfortunately, he has not been able to shine as much as he would have liked, with his appearances few and far between. But there is still a strong possibility that he could find a spot in another club in La Liga.
Karim Benzema's departure is finally made official
Real Madrid fans hoped that Benzema might stay after he told the audience at the MARCA Leyenda awards on Thursday that he had nothing to say about his future because he was a Real Madrid player. He even ended his speech by shouting "Hala Madrid!," but all that seemed like a lifetime ago when the club confirmed his exit just a few days later on Sunday morning.
The club issued the dreaded "Comunicado Oficial" stating that the club and the player have agreed to part ways after 14 years. After enumerating the Frenchman's achievements with the club, including a record 25 titles, Real Madrid confirmed that an institutional farewell has been arranged for the striker.
The event will take place on Tuesday, June 6, at 12:00 noon, at Real Madrid City, with the presence of club president Florentino Pérez.
© Copyright IBTimes 2023. All rights reserved.