Karim Benzema receives eyewatering £345m offer to join Ronaldo in Saudi Arabia
The Frenchman's contract with Real Madrid expires this summer.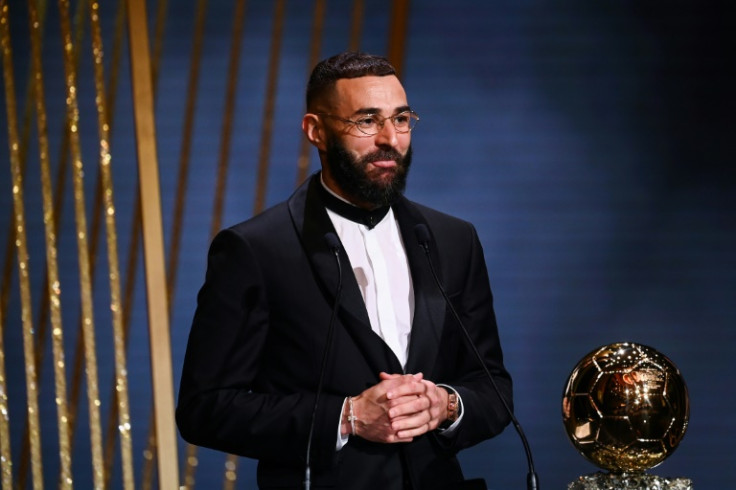 Real Madrid have found themselves blindsided by the sudden possibility of losing star striker Karim Benzema this summer. The Frenchman has reportedly received lucrative offers from Saudi Arabia, and is seriously considering the move to join former teammate Cristiano Ronaldo and possibly even Lionel Messi in the Middle East.
The Ballon d'Or winner was expected to renew his contract with Real Madrid without much fuss this summer. While the club typically renews the contracts of players over 30 years old by only a year at a time, there did not seem to be any doubt that both parties will mutually come to an extension agreement easily.
However, as the 2022-23 comes to a close, news outlets in Spain were suddenly flooded with reports stating that the striker has received an offer or even multiple offers from Saudi Arabia. The deals are tempting enough to make Benzema reconsider his position about staying at the Santiago Bernabeu, and the 35-year-old has reportedly informed club president Florentino Perez that his decision will be made very soon. It is understood that Los Blancos remain ready with a new contract which has been ready for quite some time.
Offer made directly from Saudi Arabia
The initial reports from outlets such as Diario AS claim that the approach has been made by the Saudi Government itself. To go straight to the point, a massive sum of £345m has been laid on the table for a two-year contract.
This means that he would earn almost exactly as much as Cristiano Ronaldo, who joined Saudi Pro League side Al Nassr earlier this year. Benzema could reunite with his former Real Madrid teammate at Al Nassr, or he could choose to join another side. Interestingly, he supposedly has the freedom to choose which club to join because he will be brought in by the government.
The reason behind the state's involvement is that Benzema is reportedly being targeted to become one of the country's ambassadors for their bid to host the 2030 FIFA World Cup.
Apart from the Saudi government deal, Italian transfer expert Fabrizio Romano has named Al-Ittihad as the club that has made an offer to the French striker. Apparently, they are offering 100m euros (£86.3m) per season plus bonuses.
It will be a very interesting scenario in Saudi Arabia if the move pushes through, especially since another club, Al-Hilal, is said to have been in hot pursuit of Messi.
Lionel Messi's future also up in the air
The Argentine star is not expected to extend his stay with Paris Saint-Germain, and if Barcelona are unable to re-sign him, many are expecting him to accept a lucrative Saudi deal. After all, he has already been hired as the country's tourism ambassador.
In fact, the PSG forward was suspended by PSG a few weeks ago after flying to Saudi Arabia to fulfil commitments stemming from his role as an ambassador. Unfortunately, the club did not sanction the trip as it was scheduled during days when the squad had training. Messi has since apologised and the club shortened his suspension.
Nevertheless, the country is clearly aggressive when it comes to attracting the best footballers in the world. The buzz around Messi has been ongoing for almost the entire season, and Ronaldo's arrival earlier this year has been described as yet another piece of the puzzle in their goal of hosting the World Cup.
Would Real Madrid let Benzema go?
The 2021-22 season was a stellar year for Benzema, and it culminated in the Ballon d' Or ceremony. However, he hit a snag after suffering an injury which ruled him out of the 2022 FIFA World Cup with France. He also had a largely uneventful season with Real Madrid compared to the year before when they won La Liga, the UEFA Champions League, the UEFA Super Cup and the Spanish Super Cup.
This season, they managed to win only the Copa del Rey and the Club World Cup. Benzema's magic touch was not on full display in 2022-23, with many of the club's memorable scoring moments more evenly shared with the likes of Vinicius Junior and Rodrygo Goes.
There is no doubt that Real Madrid consider Benzema a club legend, and his extension is ready to be signed. However, Perez is also known to always put the club first. They don't typically sign older players to long-term deals, and they are not likely to re-negotiate if Benzema attempts to use the Saudi offer as a bargaining chip.
Real Madrid have proven time and again that they are capable of calling a bluff if a player tries to use outside offers as leverage during contract negotiations. It remains to be seen how this transfer saga plays out, and Real Madrid fans can only hope that any decision will be made quickly in order to shorten the agony.
© Copyright IBTimes 2023. All rights reserved.