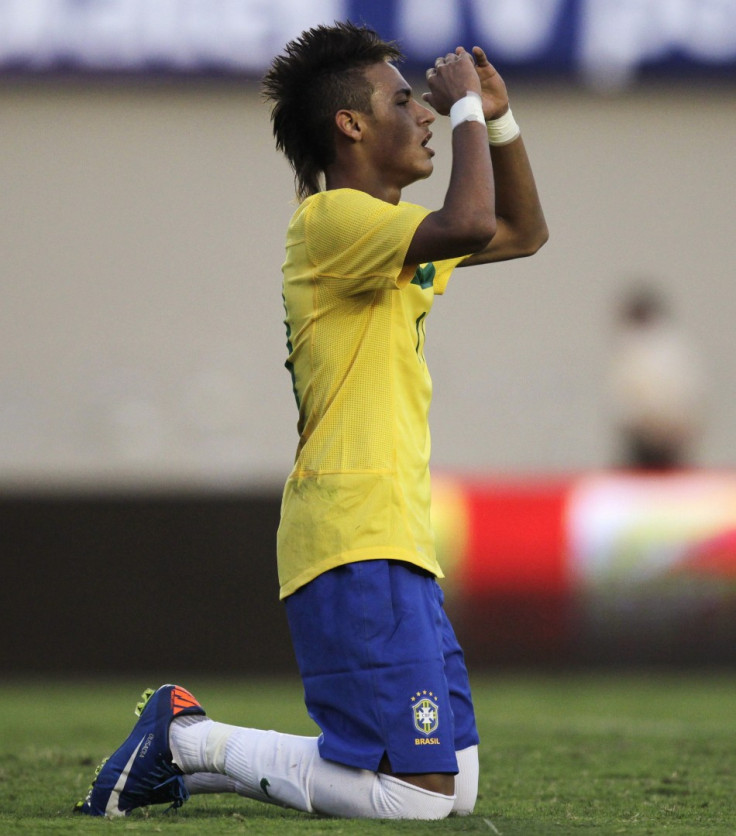 All the latest transfer rumours surrounding Real Madrid as Jose Mourinho has been told he will miss out on his two top transfer targets this summer. Fresh from competing at the 2011 Copa America, Neymar has told Sky Sports that he will not sign for Real Madrid this summer and he will remain at Santos. Jose Mourinho has also been told that Maicon will also remain at his current club after rejecting speculation of a move to Real Madrid.
Brazilian wonder kid Neymar has revealed that he will reject a move to Real Madrid to stay at Santos this summer. It was expected that after Brazil were knocked out of the Copa America Neymar would sign for Real Madrid but the striker has moved to quell any transfer speculation.
Neymar said on arrival from Argentina, where Brazil was eliminated on Sunday from the Copa America in the quarterfinals by Paraguay: 'I'm staying at Santos.' Neymar's agent Wagner Ribeiro, fresh from making noises that Neymar would join Madrid yesterday morning, has backtracked and says that there will be no news until August.
The stance from both Neymar and his agent has altered considerably since yesterday and Barcelona are now said to be ready to launch a transfer bid for next summer. Real Madrid have been working hard all summer to make Neymar a Real Madrid player this summer but it looks as though they will face stiff competition from Barcelona and Chelsea next summer.
Real Madrid has been dealt another blow in their attempts in the transfer market this summer. Brazilian defender Maicon's agent has denied that the player will sign for Real Madrid this summer and says he will honour the two years left on his contract at Inter Milan. Maicon, 30, said he would discuss a potential move to Real Madrid following the Copa America - Jose Mourinho was said to be keen on the player who he narrowly missed out on signing last summer.
Maicon's agents said: 'I don't think Maicon will move away from Inter,' Caliendo told Gazzetta dello Sport. 'It's a decision that will be made by President Massimo Moratti. If an offer of a certain value does not arrive, I doubt that Moratti will sell him.'
Inter Milan have recently signed Jonathan from Santos and it was thought that Maicon would be allowed to move on if the price was right. However, Maicon is now expected to honour the two years left on his contract at the San Siro.