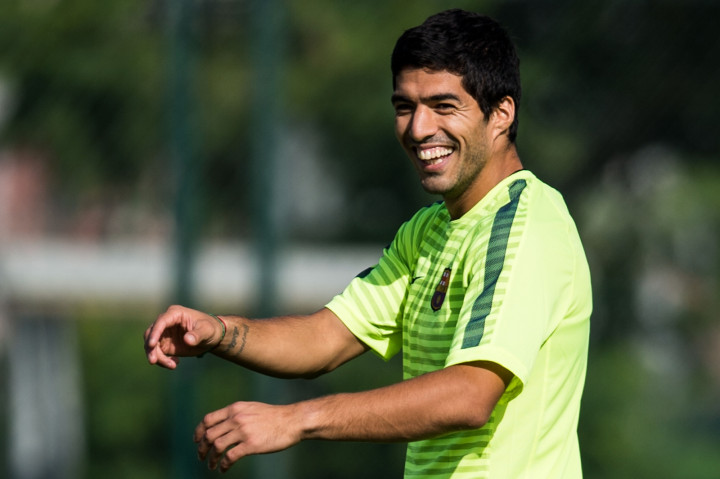 Real Madrid never had any interest in signing Barcelona star Luis Suarez because they felt they didn't need the former Liverpool forward, according to club legend Zinedine Zidane.
The Uruguayan international is edging closer to the end of his four-month ban for biting and is likely to return to club football in the most sensational of circumstances on Saturday 25 October in the first El Clasico derby of the season.
Suarez is expected to make his first appearance for the Catalan giants following his £75m arrival from Merseyside but at one point, it appeared the 27-year-old might have ended up playing in the famous white of Real.
But Zidane, who currently coaches the club's B team, Real Madrid Castilla, has unequivocally denied suggestions Barcelona beat them in a race to secure Suarez's signature, insisting Real's priorities laid elsewhere.
"There are always reports linking the big players with Real Madrid but we had no contact with Liverpool regarding Suarez in the summer – he is not a player that we felt we needed," Zidane said, as reported by the Daily Mail.
"When Real Madrid want a player we work very hard to get the transfer done but it was not a player we wanted."
Real Madrid instead focused their attention on bringing World Cup star James Rodriguez and former Bayern Munich midfielder Toni Kroos to the club in their standout deals of the summer.
With the club having no concerns when it comes to putting the ball in the back of the net – Carlo Ancelotti's side finished as Spain's top scorers with 104 league goals last season and lead the charts again this term – Zidane maintains Real made the right decisions in the summer.
"He [Suarez] is obviously a very good player but it was not a player we feel we need to add to the squad," Zidane said.
"The players acquired in the summer were exactly the players we wanted."