José Emilio Amavisca made 113 appearances for Real Madrid, scoring memorably in the superb 5-0 win against Barcelona in 1995. But, above all, he is remembered for his role in Real's seventh Champions League triumph against Juventus in Amsterdam. He is now a radio commentator for RNE and follows Real across the world, regularly playing for the veterans side in exhibition matches. The former Real forward is therefore perfectly placed to help IBTimes UK assess the future of Zinedine Zidane, ahead of a crucial month for the rookie manager.
"It is unbelievable that Real are fighting for La Liga and Champions League," he said. "Some months ago they were in no man's land and now, people are talking about the 1997 Champions League victory. But it is not the same situation.
"I played for Real Madrid that season and we finished fifth in the domestic competition. We had to win the Champions League; otherwise, it would have been described as one of the most disastrous seasons in Madrid's history. We were like night and day in La Liga and Champions League. But it is very difficult to win the continental trophy if you do not keep competitive in La Liga".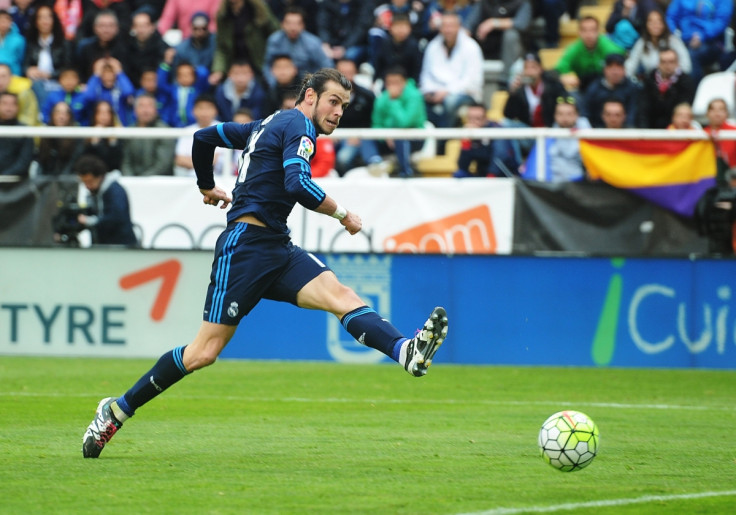 Despite that train of thought, Amavisca has praise for World Cup winner Zidane "because now the title is possible". He adds: "Even though he lacks experience in his current position, he knows perfectly how the club works. Every decision, and he is making big decisions, is accepted naturally by everyone.
"James starting from the bench, Jesé playing more often. And look what he has done with players such as Lucas Vázquez. That guy is a machine, I would give him the chance at the Etihad Stadium [against Manchester City in the Champions League]. Barcelona have run out of fuel, whereas Real are like bulls at this point of the season, they have reached their peak form and Zizou is the man responsible for that change."
When it comes to the Champions League semi-final against City, Amavisca is cautious. "City are very powerful, they have superb attacking players. However, they have big defensive deficiencies. In fact, that was Real's main problem before Casemiro was given the chance to play week in, week out. He is key to Zidane's success. The team was on the ropes, but the holding midfielder has provided Real with balance. It is impossible to win a Champions League without balance."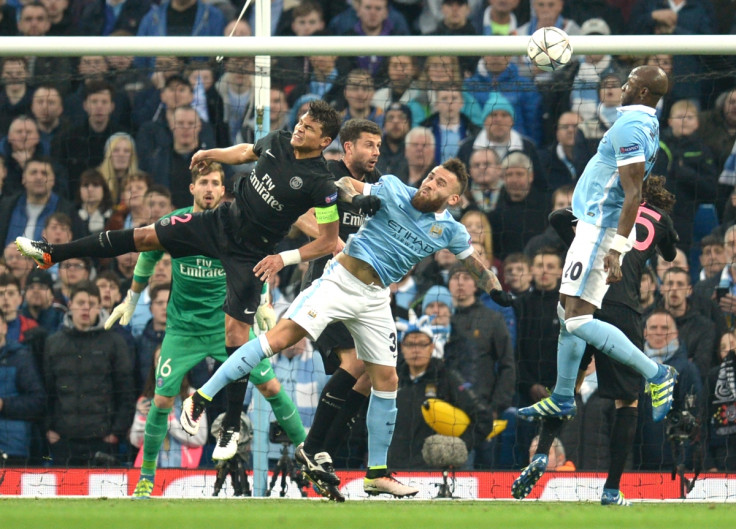 Amavisca, who won 15 caps for Spain during his career, believe his former club are favourites to win the Champions League, given the depth of talent they possess. "Cristiano Ronaldo, Gareth Bale, Tony Kroos, Luka Modric, Sergio Ramos; all of them are used to playing in crucial games. Experience is a key factor. But leaving the badge aside, I see them happy, full of stamina.
"However, I do not subscribe to the view that City are a weak team. It won't be easy, you have a bad night and you are out. Come on, they have lifted the Premier League trophy, they have players such as Sergio Agüero, who is scoring loads of goals. They are tough rivals. It is true that nobody wanted Atlético in the semi-finals, they are very consistent – but if Real play against them in a final, the title must be ours."
One feature of Barcelona and Real's pursuit of domestic glory has been the war of words between Gerard Pique and Alvaro Arbeloa – players who have become symbols of their clubs' domestic rivalry. Both defenders have traded insults in the recent months, but the Laredo-born Amavisca has defended the actions of the Real full-back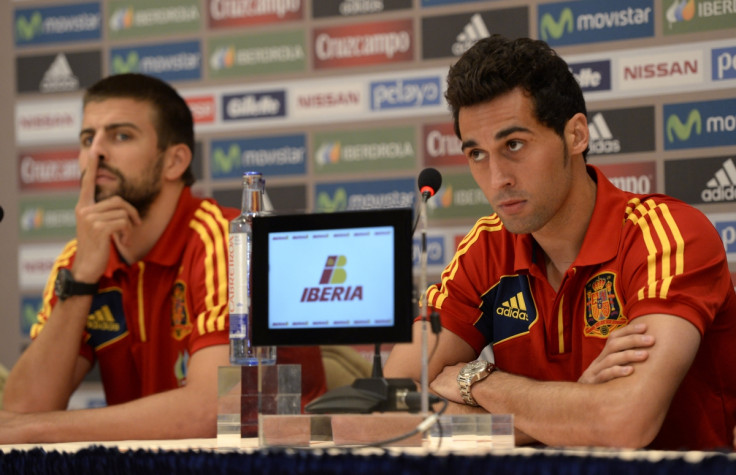 "Arbeloa is a key player in the dressing room," he explained. "He is very smart. Now that he is not playing too much, he is constantly helping all the players and keeping the competitiveness at its highest. You do not see that very often in players that do not play too much.
"[Pique's comments] prove he is completely overwhelmed by the controversy he generates. Arbeloa is handling controversy with intelligence, and we can all see the consequences. Álvaro Arbeloa is World and European Champion with Spain and Real Madrid. He has played for Liverpool. You cannot buy these titles in the supermarket. His achievements are impressive and even at this moment of his career he has found a way to help. All these attempts to discredit him are absurd."