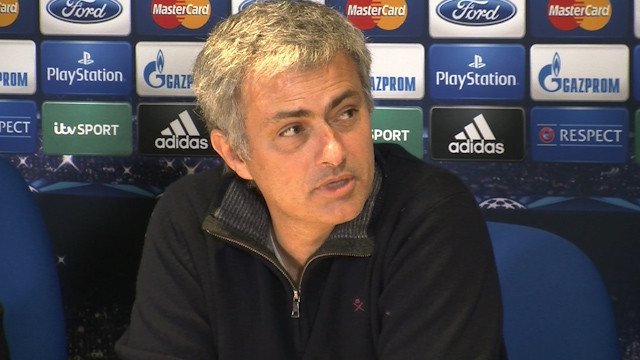 Real Madrid are reportedly looking forward to facing Chelsea in the Champions League quarter-final with most of their players looking to seek revenge on Jose Mourinho following their tempestuous relationship with the Portuguese boss last season.
After easily beating Schalke 04 in the last 16, the Spanish giant booked their spot in Friday's quarter-final draw alongside Manchester United, Bayern Munich, Barcelona, Atletico Madrid, Paris St-Germain, Borussia Dortmund and Chelsea.
And according to Spanish newspaper Mundo Deportivo, Carlo Ancelotti's side are dreaming about facing Mourinho in the quarter-final in order to get one over the Portuguese boss after members of the squad fell out with the Chelsea boss during his three seasons at the Santiago Bernabeu.
Mourinho relationship with iconic Real Madrid players like legend Iker Casillas and Cristiano Ronaldo deteriorated last season before he decided to leave La Liga to return to Stamford Bridge.
While Real Madrid players are looking forward to face Mourinho, Mundo Deportivo claims that club president Florentino Perez and other club officials would like to avoid a tie against Chelsea, as they still consider the Portuguese boss a friend, and would rather face Manchester United as they identify David Moyes' side are the weakest side in the pot.
Meanwhile, most of Chelsea's players have refused to show a preference for the draw, but Eden Hazard claimed that he would like to play against Real Madrid or Barcelona in order to test himself against Lionel Messi and Cristiano Ronaldo.
"For me, for a young player, it's very important to test myself against Ronaldo or Messi. Just to be on the pitch with them would be good and I would try to do well.
"It's an aspiration for me to be as good as Ronaldo and Messi. I watch a lot of games they play in and I try to be on the same level," Hazard said after beating Galatasaray in the last 16.