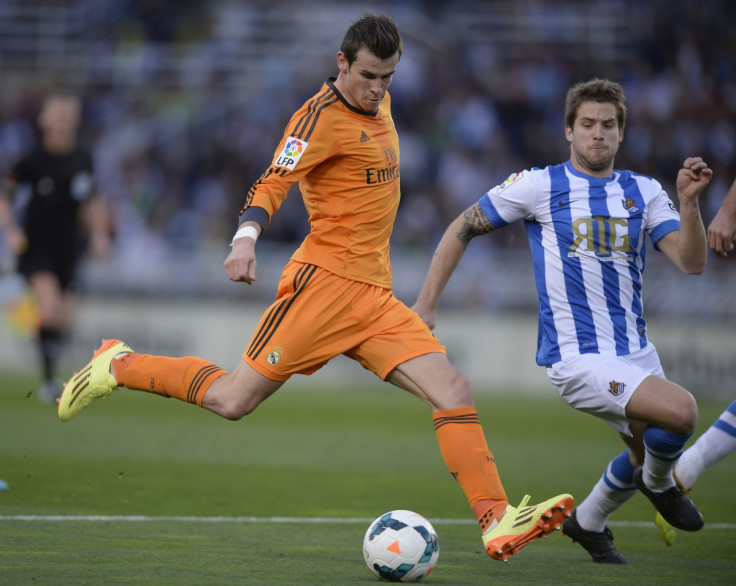 Real Sociedad star Iñigo Martínez has surprisingly claimed that former Manchester United manager David Moyes has failed to improve his side during his first months in La Liga.
The former Everton and United boss took charge of the Spanish team in November in order to overturn their poor start to the campaign under previous manager Jagoba Arrasate, with the team then lying 15th in La Liga with just two victories from their first 11 games – one of them secured by caretaker Asier Santana.
And even though the Scottish manager has managed to keep his side out of relegation danger, Martínez believes he has not done enough as his side sit 12th in La Liga with just one game remaining.
"The early part of the season was difficult. Then we had a change of coach, Moyes came in with the intention of improving and changing things and it hasn't worked out so well," Martínez said, according to AS.
"Now we need to look forward, new players will come in during the summer and we need to see with these new additions if we can improve and aim to finish higher in the league."
The Basque side have suffered two consecutive defeats in the last two games, including a humiliating 3-0 against struggling Granada in front of their own fans at the Anoeta Stadium on Sunday 17 May.
Martínez, who has started 33 La Liga games this season, admits the squad, including himself, have not been at their best throughout the season and accepts the criticism dished out by fans.
"It's true that it's been a mixed season, with certainly more negative moments despite the odd occasion where things seemed to be going our way. We came into Sunday's game in decent form and with a positive dynamic and we hoped to beat Granada. The game was terrible for us, both first and second halves and it's normal that the crowd get frustrated," he said.
"The team were not good and I include myself here. It was a blow because we wanted to finish the season with a victory in the last home game of the season.
"The fans get behind us when things go well and when things are not so good they request that you improve. We played badly on Sunday and we need to be mature enough to accept the criticism and annoyance of our fans."