Electro-band Depeche Mode have had to distance themselves from the current alt-right movement. The movement's leader, Richard Spencer, bizarrely claimed the British group were "the official band of the alt-right" but the group say his claims are "ridiculous".
While attending the Conservative Political Action Conference on 23 February, New York Magazine asked Spencer if he was a fan of rock music. The white nationalist then aligned Depeche Mode with the alt-right but the band are keen to denounce the movement.
A publicist for the band said in a statement that Spencer's claims were "really ridiculous", adding: "Depeche Mode has no ties to Richard Spencer or the Alt-Right and does not support the Alt-Right movement."
Spencer later backtracked on his remarks, tweeting: "I was joking obviously. I'm a lifelong Depeche Mode fan." However, he also told Rolling Stone: "They aren't a typical rock band, in terms of lyrics and much else. Depeche Mode is a band of existential angst, pain, sadism, horror, darkness and much more. It's not bubblegum pop, with frontmen who sing about 'luuuuv' and sugarplum fairies."
He continued: "There was a certain communist aesthetic to an early album like [1982's] A Broken Frame as well as titles like Music for the Masses but then there's a bit of a fascist element, too. It's obviously ambiguous, and as with all art, everything is multi-layer, contradictory and ambivalent."
Depeche Mode are believed to have hit back at facism with their latest single Where's The Revolution, which includes lyrics such as: "You've been p****d on for too long/ Your rights abused, your views refused."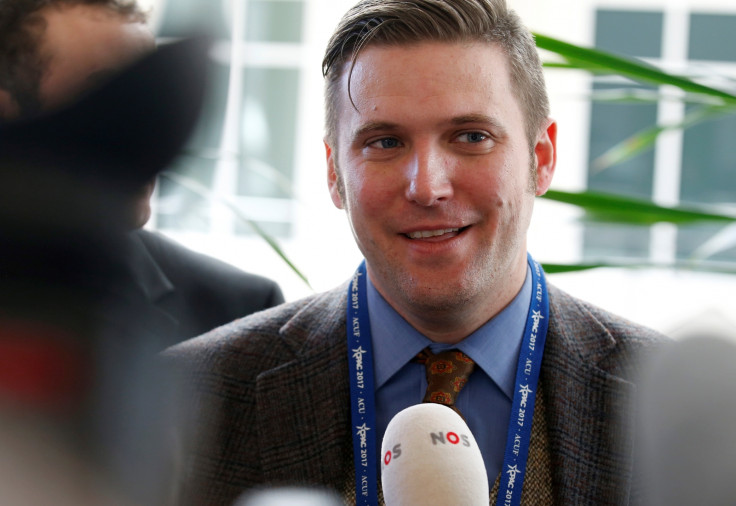 Addressing their politically-charged content, Depeche Mode frontman Dave Gahan: "We're living in a time of real change. As I get older, the things going on in the world affect me more. I think about my kids and what they're growing up into. My daughter, Rosie, was deeply affected by the election last year... She just sobbed, and I was like, 'Wow'."
Depeche Mode are expected to release their next album, Spirit, on 17 March. Their 2013 album, Delta Machine, peaked at number two on the UK chart.