Record hot year 2016 rounds off with North Pole soaring back up to 0C at Christmas
Santa may be sweltering at the Pole as temperatures soar 26C higher than he is used to.
The pitch-black North Pole is usually much colder than melting point during the depths of the Arctic winter, but now temperatures are approaching 0C – which is the average temperature of the Arctic at midsummer.
The surface temperatures close to the Pole was about -4C, according to data from the Norwegian Meteorological Institute. At this time of year the average figure is about -30C.
"There's a low pressure between Greenland and Spitsbergen, with a very powerful air current" that is sending warm air surging north, Justyna Wodziczko, a Norwegian Meteorological Institute forecaster, told Reuters.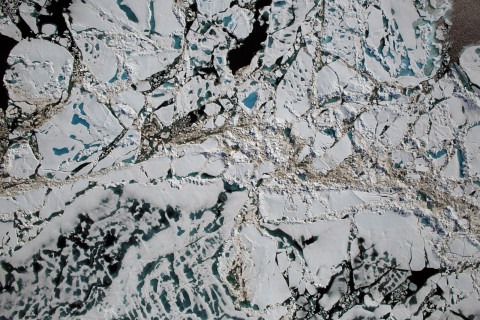 A buoy to the north of the Norwegian archipelago of Svalbard, which lies between the tip of mainland Norway and the North Pole, measured 0C on 22 December.
This is the second time in a month that temperatures at the North Pole have skimmed close to 0C.
The months of November and December have seen a series of abnormally high temperatures. In the longer term, 2016 is set to be the warmest year on record, with temperatures in 2017 predicted to be high as well, with next year likely to come in as the third warmest on record.
The Arctic has seen a year of record low sea ice and snow cover, and faces social and ecological tipping points which may lead to irreversible change to the Arctic environment.
Areas such as the Svalbard have suffered landslides and storms, as extreme weather events become more frequent in the region.
The high Arctic temperatures come as key global players in the fight against climate change, such as the US, waver in their commitment.
In the UK, Christmas Day is set to see temperatures well above average.