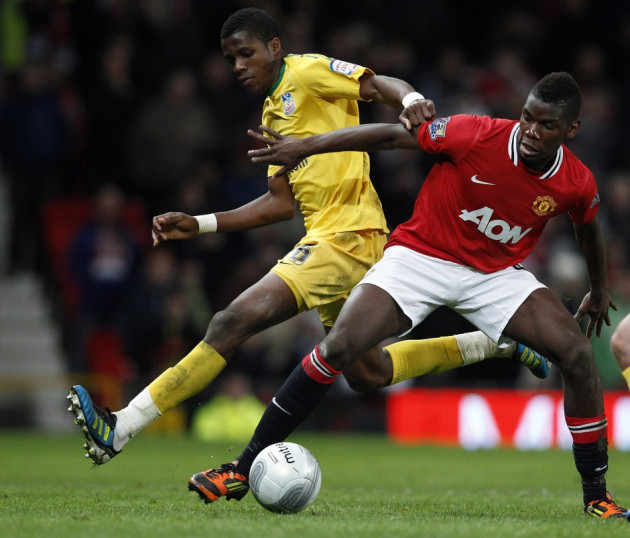 Jamie Redknapp believes Paul Scholes' return highlights the dearth in top-quality replacements coming through in the Premier League but insists it should also challenge those young players on the fringes of the Manchester United first XI to work harder to improve.
Scholes, who announced his retirement last May after accumulating 676 appearances for United, confirmed his decision to re-join the playing squad over the weekend after telling Ferguson he felt he made a mistake in quitting at the end of last season.
The Manchester United midfielder's return was revealed just before Sunday's Manchester derby, and the 37-year-old came on with half an hour to go to help seal an electrifying 3-2 win.
Former Liverpool midfielder Jamie Redknapp praised Scholes' contribution to the Manchester United midfield and suggested the player's experience would be invaluable during the title run-in.
But the Sky Sports presenter cautioned Scholes' Manchester United return, coupled with Thierry Henry's two-month loan spell at Arsenal, sends a worrying message to all young players up and down the country.
"When it's Scholes (alongside his old mate Ryan Giggs) one day, followed by Thierry Henry back in Arsenal red the next?
"For a start, that precocious young talent at Manchester United, Paul Pogba, needs to take a long look at himself. I'm told he wants the earth and is heading to the end of his contract, with Manchester City looking on mischievously.
"Well, son, if 37-year-old Scholes is getting on ahead of you, I suggest you get back on the training pitch and work harder at your art. Anderson, who cost £18m, might think the same."
Pogba, 18, has been the subject of renewed speculation in recent months after contract negotiations with Manchester United stalled.
City, AC Milan and Lyon have all been linked with the Manchester United starlet who is in the last year of his deal at Old Trafford and is free to discuss terms with clubs outside of England.
And Redknapp suggested Pogba's reticence to sign a new deal highlights a growing trend among Premier League clubs to limit first-team opportunities for youth players.
"I'm delighted for Scholes and Henry, two all-time greats of the Premier League era, but their return leaves two questions where is the brilliant young talent and where is the value in the transfer market during this window?" Redknapp added.
"Luka Modric is a modern Scholes. He has been central to the development of a talented, emerging Spurs team but he has scored one league goal this season and they have already rejected £40m from Chelsea and would, I guess, reject £50m from anyone else.
"He has been magnificent and I love the little man, but I will repeat, one goal...
"Rather than step into an inflated market when panic needs escalate prices further, Arsene Wenger has signed a player he knows, but whose form and desire he watched in a televised game beamed from New York, while Sir Alex Ferguson has recalled his reserve team coach and given him the No 22 shirt.
"If there was the talent to replace them, Sir Alex and Arsene would have done that rather than attempting to roll back the years. I'm certain of that."