Refugee crisis: Dozen drown off Turkish coast as rough weather capsizes boat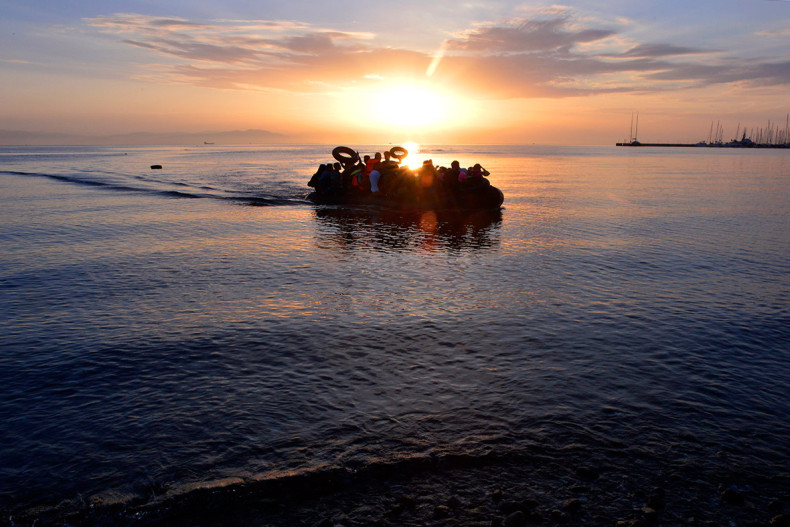 Twelve people have drowned off the coast of Turkey after rough weather capsized a boat of refugees attempting to cross the Aegean Sea. The number of refugees killed attempting to cross from Turkey to Greece has now risen to 40 this year alone, the Turkish Coastguard told AP, with a woman and child believed to be among the 12 who died on Thursday (21 January).
A further 26 people are believed to have been pulled from the water near the city of Izmir. The most recent fatalities come as some European countries tighten their policies on accepting refugees, with Austria stating a proposed cap on numbers on 20 January, and German chancellor Angela Merkel facing pressure to rethink the country's 'open door' policy.
The UN Refugee Agency puts the number of refugees who have died attempting to enter Europe via the sea at 3,735 people in 2015, the most visible of these deaths being three-year-old Alan Kurdi, whose image was widely circulated in the media after his body washed up on a beach in Turkey. The Syrian boy drowned after a boat carrying his family from Turkey capsized in September 2015, also killing his mother and five-year-old brother.
It is estimated by UNHCR that more than 1 million people reached Europe from the Mediterranean last year, with the majority crossing into Greece and Italy.
Of those people, more than 80% arrived from 10 of the largest refugee-producing countries in the world, a report from UNHCR said, compounding its belief that the majority were fleeing war or persecution.