Two refugee children have drowned in a shipwreck off Greek islands in the Aegean Sea, as Prime Minister Alexis Tsipras received an angry welcome at a refugee camp in Lesbos.
The International Organisation for Migration (IOM) told IBTimes UK a boat carrying 15 migrants, mostly from Syria and Afghanistan, sank near the Greek island of Kos on 4 November. While 10 people were rescued by the Greek coastguard, the body of a four-year-old was recovered on the site. Three other children managed to swim to shore.
One of the survivors told rescuers that he had to let go of the body of his six-year-old son to save his other family members. "He was struggling to swim to shore with his two children, when he realised that one of them had died in his arms. He let him go to rescue the other child," IOM said.
The incident is the latest in a series of deadly shipwrecks as Lesbos and other Greek islands are facing a surge in the influx of refugees and migrants attempting to cross from Turkey. More than 600,000 people have reached Greece so far in 2015.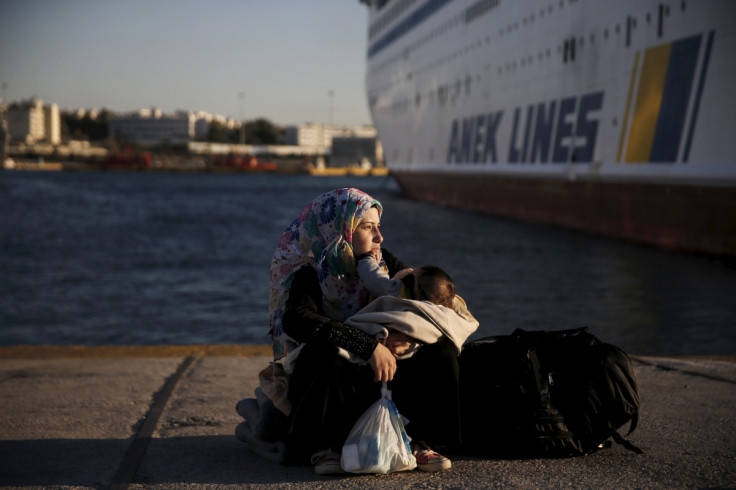 The incident comes as Tsipras visited Moria refugee camp in Lesbos with Martin Schulz, president of the European Parliament. Dozens of protesters confronted him at the gates of the camp, wearing life jackets and holding up placards calling on the EU to find a solution to allow asylum-seekers safe passage to Europe.
Tsipras said he witnessed refugees arriving in Lesbos by dinghy shortly after landing on the island to inaugurate a fast-track registration centre. "We saw first-hand a makeshift boat arriving, full of refugees. And, indeed, we realised that is a criminal process being carried out by the smugglers who cram refugees on to vessels that are not boats, but makeshift inflatables," he said. "What's happening in the Aegean Sea is a crime and it has to stop."
A Greek ferry strike has stranded tens of thousands of residents of the small island. An estimated 25,000 people are on the islands where they arrived from the nearby Turkish coast, awaiting the end of the ferry strike to make their way to the mainland.
The EU is expecting three million more migrants and refugees to arrive in the 28-nation bloc by the end of 2016.