Dozens of unnamed refugees from Syria, Afghanistan and Iraq have been buried in a cemetery on the Greek island of Lesbos. The plot of land has been dedicated to burying those who died on the Aegean Sea after the St Panteleimon cemetery ran out of space following a boat crash in October 2015.
In one, out of the 64 new graves dug, 37 are unnamed. That includes children as young as one, and whole families buried together. Mustafa Dawa, a local man who came to Greece from Egypt a number of years ago, has taken it upon himself to shroud, wash, and bury the dead with their faces pointed towards Mecca.
"There are many unknown, and because there are so many, there are whole families that have been lost. Entire families perished in the Aegean and we couldn't do anything. At least, the very least we can and must do, is to bury them according to their faith," said Dawa.
"I can't stop the war there and I can't make them cross (to Europe) legally. I can do nothing about that, so at least what I can do is bury them," he added.
Many of the marble plaques on top of the graves read "unknown man" or "unknown woman", with a presumed age and an identification number on. Bodies were being kept in the local morgue, until local families gave up their plots of land for the burial spaces.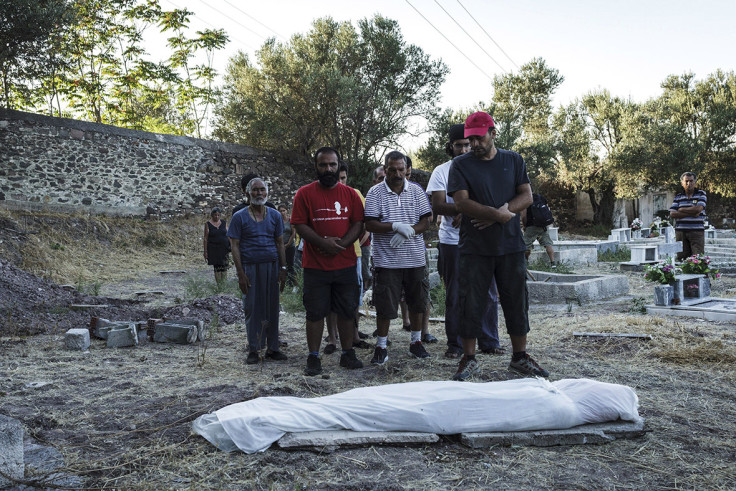 It is hoped that the identification number will allow the bodies to one day be properly identified.
Alekos Karagiorgis, a caretaker who has taken hundreds of bodies from beaches to the morgue, said, "I hope they trace them through DNA so that these people can rest. So that their souls can finally rest in peace. So that the mother or father who are searching for these people can also find peace."
It is thought about 500,000 people have attempted to enter Europe through Lesbos since 2015. That year was deadly for migrants and refugees crossing the Mediterranean, with more than 3,700 thought to have perished.