Refugee crisis: EU-Turkey migrant deal comes into force as Greece struggles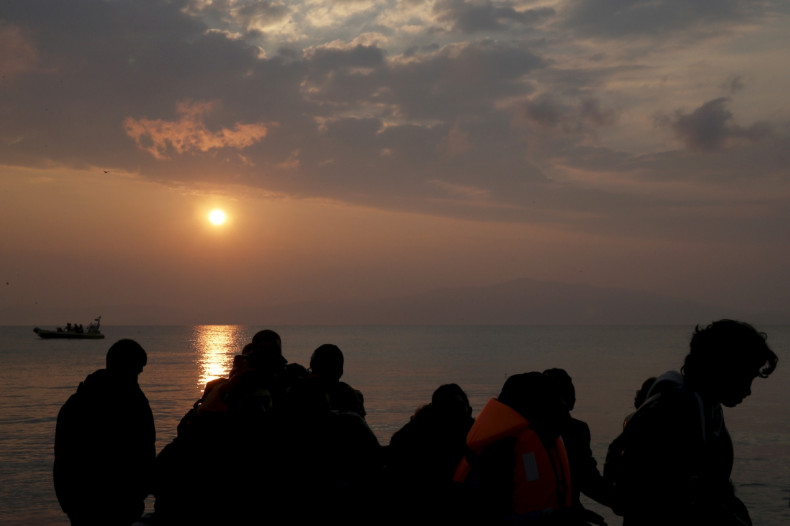 The migrant deal struck between the European Union and Turkey has come into force. It aims to ease the unprecedented crisis while Greece is still struggling. Greek officials have made it clear they need more manpower to fully implement the deal in retuning the refugees to Turkey.
Under the controversial yet much awaited agreement, every refugee who ended up on the shores of Greek islands will be sent back to Turkey if the individual has not applied for asylum or his or her petition has been rejected. The EU will resettle one from Turkey's refugee camps for every refugee deported.
Despite the deal which takes effect on 20 March, refugee boats continue to arrive in Greece in the eastern Mediterranean. The increasing influx hours ahead of the implementation of the deal has made it difficult for the Greek authorities to handle the situation. Prime Minister Alexis Tsipras said the country would need at least 36 hours to fully implement the terms of the deal.
"The agreement to send back new arrivals on the islands should, according to the text, enter into force on March 20. But a plan like this cannot be put in place in only 24 hours," Giorgos Kyritsis, the government coordinator for migration policy spokesman, was quoted as saying.
The details of the deal remain sketchy. There is no clarity on how the immigrants would be sent back to Turkey. Ankara officials said they would submit a detailed framework of how they would spend the €3bn – the aid agreed by the EU as per the deal – in November 2016.
As many as 2,300 experts comprising translators, legal specialists and security officials are set to arrive in Greece in order to ensure smooth implementation of the agreement.
"We still don't know how the deal will be implemented in practice. Above all, we are waiting for the staff Europe promised to be able to quickly process asylum applications – translators, lawyers, police officers – because we cannot do it alone," a police source on the Greek island of Lesbos told the AFP news agency.