At least 20 drowned in the Mediterranean in second migrant boat tragedy in 24 hours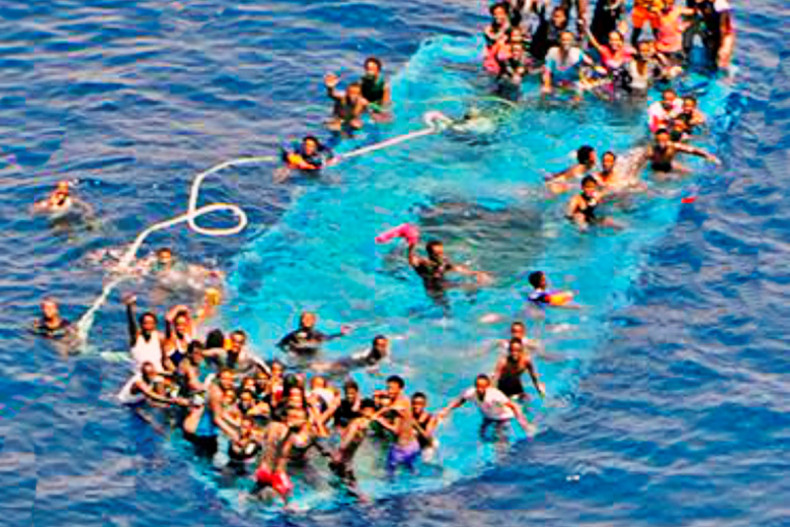 At least 20 migrants have drowned in the Mediterranean in the second such tragedy to occur off the Libyan coast in the past 24 hours.
Images shared by the EU naval mission in the Mediterranean, Eunavformed, show the perilous state of the migrants as they tried to attract the attention of overflying aircraft by waving T-shirts from their sinking vessel.
The Italian news agency Ansa reported that as many as 88 migrants, most of them of Sub-Saharan African origin, were rescued by Eunavformed on 26 May. The rescue comes just 24 hours after the Italian navy plucked 562 migrants, also from Libya, from another capsized boat.
On 25 May, shocking pictures once again brought attention to the perils endured by migrants making the crossing from Libya to mainland Europe. Seven were killed and 562 rescued as their boat capsized.
Italy has picked up a total of 5,600 migrants this week alone, as the numbers making the journey from Libya to the continent increases because of more favourable summer weather.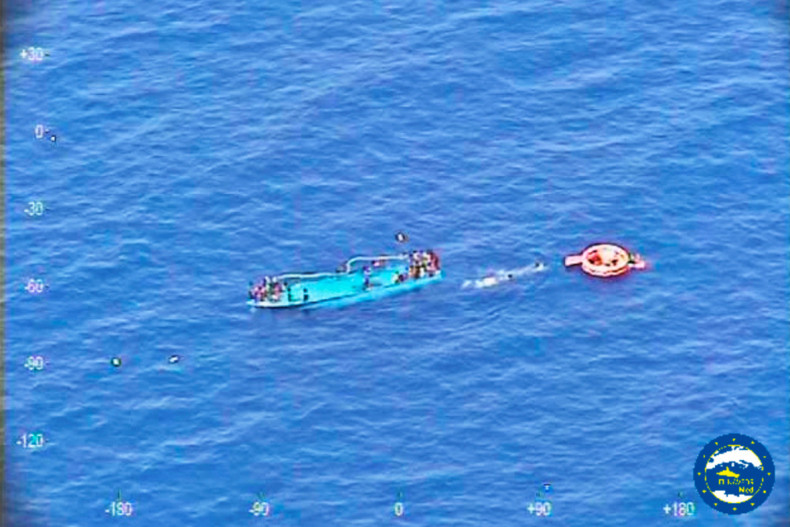 The Italian government is pushing for a Europe-wide response to the migrant crisis in the Mediterranean, including the creation of an EU coastguard. While progress has been made on limiting flows of migration from Turkey to Greece following a deal between Brussels and Ankara, such a deal with Tripoli looks less likely as a new government of national accord in Libya struggles to impose its authority.