As winter sets in, Norway's Arctic frontier with Russia is becoming one of the fastest-growing routes for asylum seekers to enter Western Europe, despite being inhospitable, cold and – very soon – permanently dark. The imminent arrival of the polar night, when the sun does not rise (from roughly late November to late January) has not dissuaded an increasing number of Syrians, Afghans and others from taking this remote and icy route.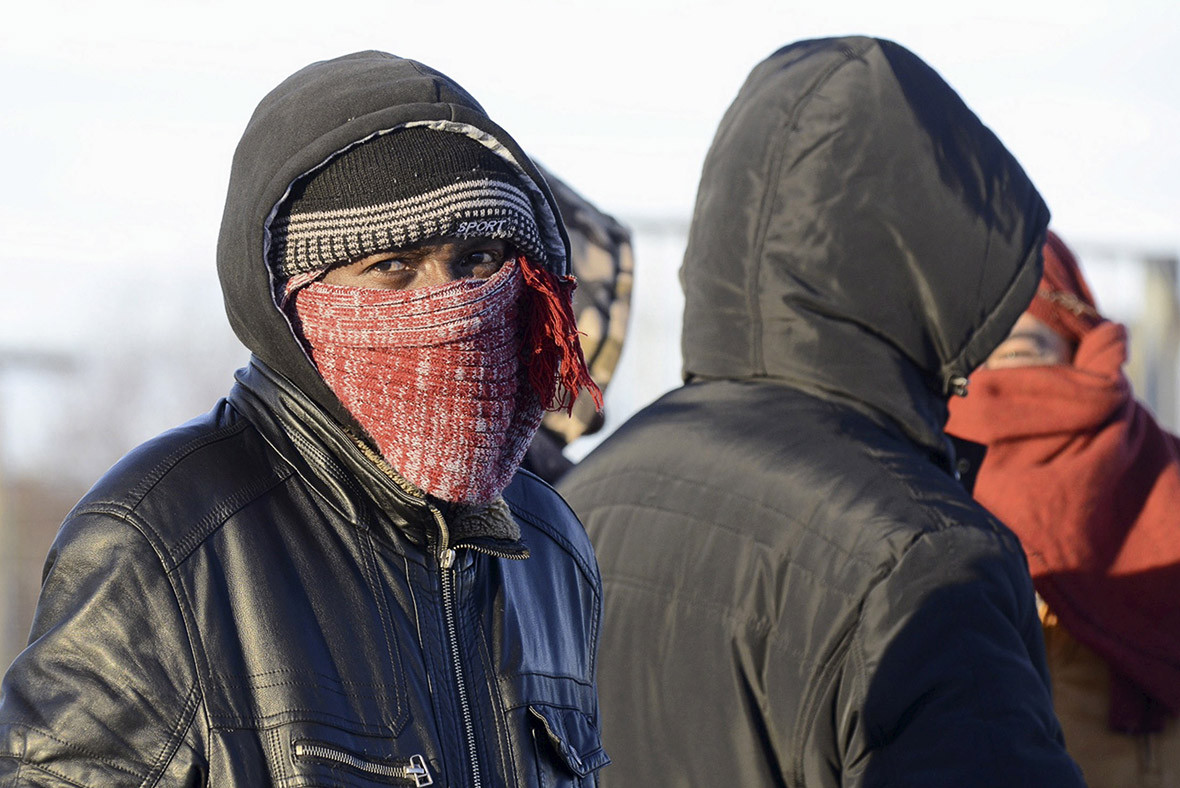 Over 4,000 people have crossed the border from Russia into Norway since August, up from just 10 in the whole of 2014. Norwegian authorities have been taken surprise by the speed of the change and now fear winter will make the passage a deadly one.
The number of people taking the Arctic route is tiny compared to the three-quarters of a million who have arrived on Europe's southern shores after crossing the Mediterranean in 2015, a perilous journey that has cost at least 3,400 lives. "This road is safer. You don't have to cross the sea," said Akram Ali, 23, a technical engineering student from Tartus, Syria. "It is so cold here," he told Reuters, his head buried in a woolly grey scarf wrapped around a thin brown jacket.
Temperatures at the border have dipped to -10C this week. Ali left Syria to avoid the army draft and paid $2,500 (£1,650) all-inclusive for the trip to the border, which included flying to the Russian Arctic port of Murmansk via Beirut and Moscow. Like others reaching Norway, he cycled the final stretch, as Russian authorities do not allow travellers to proceed on foot.
Ali will spend his first 48 hours in Norway at a new centre that will provide shelter for around 600 people in prefabricated barracks on the site of a former military camp bordering the airport of Kirkenes, some 15km (9 miles) from the border. New arrivals are given fleece jumpers, waterproof jackets and other clothes appropriate for the Arctic climate, with most sleeping in bunk beds.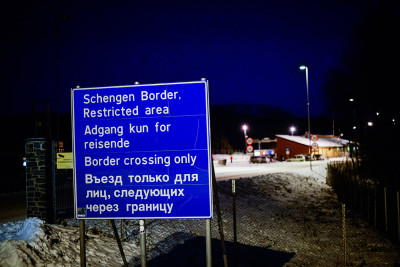 Norway's minority government, a coalition of the centre-right Conservatives and the anti-immigration Progress Party, said it will seek to pass emergency legislation to limit the numbers arriving. The proposed law would enable authorities to turn away any asylum seekers who have had residency visas in Russia. It is advertising the new restrictions on social media in the hope it will act as a deterrent. But that may prove futile.
"In Norway, the government gives you a chance. Maybe here I can have a future," said Bikram Shrestha, a 32-year-old Nepalese car mechanic who lived for five months in Moscow. "In Russia they don't speak English and it is hard to get a job." He cycled some 30km to the border on a children's bike he bought for $400. Like his neighbour in the centre's waiting room, he had to contend with slippery roads. "I fell on the ice maybe 10 to 12 times," said 32-year-old Waqas Waheed from Pakistan, a textile factory worker who lived for eight months in Moscow and paid $200 for a child's bike.
With polar nights just days away, authorities here are concerned the Arctic route is becoming more dangerous. "People could die: it is very cold ... There is a danger it can happen," said Rune Rafaelsen, the mayor of the local municipality of Soer-Varanger. "Soon it can be minus 20 to 30 degrees. I don't want to see people out walking or on bikes, with children, at these temperatures."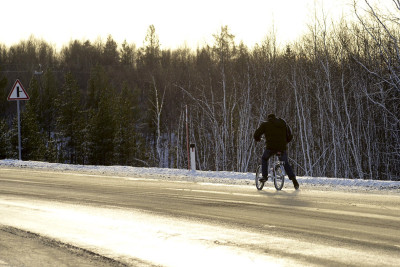 Additional reporting by Reuters.