The father of a teenage Canadian girl who killed herself after allegedly being raped by four boys has thanked hacktavist group Anonymous for their role in the case being re-opened.
Rehtaeh Parsons, 17, hanged herself after she was allegedly raped at a house party in 2011, and was tormented over the incident for more than a year after a photo of the alleged attack taken by one of the four boys began to circulate around the school.
She died on 7 April, two days after she was found hanged in her bathroom in her home in Halifax, Nova Scotia, after her parents decided to remove her from life support.
Police investigated allegations of sexual assault at a party in Cole Harbour but said there was insufficient evidence to charge anyone.
After her death, Anonymous threatened to reveal the names of the four boys who were allegedly involved in the assault in September 2011 if police did not bring charges forward.
Following public outcry over the case, Royal Canadian Mounted Police (RCMP) and Halifax Police confirmed they have re-opened the case against the four boys alleged to have assaulted her.
An independent inquiry into how police and prosecutors handled the original investigation is due to take place after an online petition calling for an inquiry attracted more than 400,000 signatures.
Nova Scotia Premier Darrell Dexter said: "The important thing is it will be comprehensive and it will be fully independent."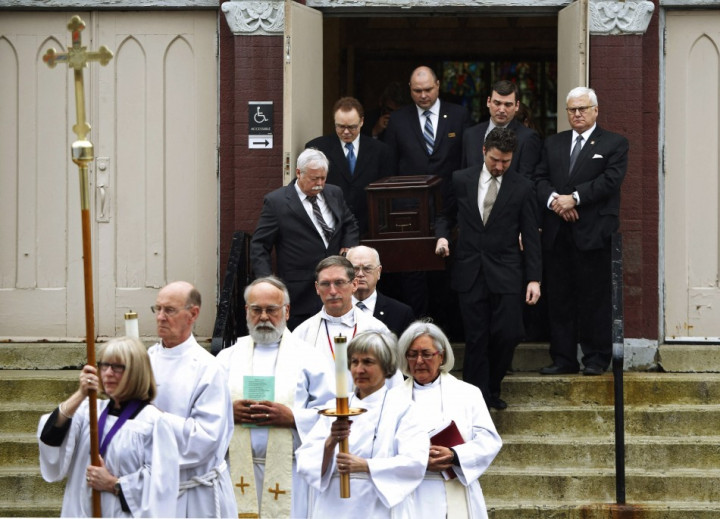 RCMP commissioner Bob Paulson even said police would be willing to work with Anonymous, but "they've got to take their masks off, sadly, but I don't think they're prepared to do that".
Following the worldwide attention Rehteah's death has gained, the father of the 17-year-old has publicly thanked Anonymous for helping the case to be re-opened.
In a blog post, Canning wrote: "I want to say thank you to Anonymous for getting involved in my daughter's case. Thank you for being the driving force behind the new information that came forward and thank you for your continued support for bringing the four men who raped and ultimately murdered my daughter to justice.
"I won't forget this."
He alluded that the information was not actually new as it has been available to the RCMP and more could have been done "if they only gave a damn and made an effort to get it".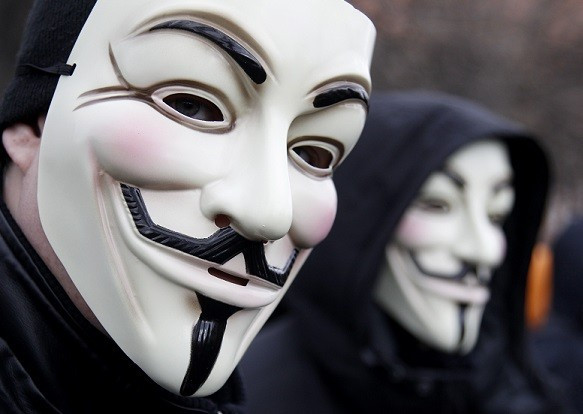 In their latest post, Anonymous said: "We are group of concerned citizens that have recognized an injustice in the system. We have taken it upon ourselves to point out that injustice to the public and we are asking the police to correct their incompetent handling of this case--a young girl has already died from it.
"An image of a 15-year-old girl having sex was viral in Cole Harbour District High School. Neither the school nor the police dispute this. By legal definition that image was child pornography. By some estimates, hundreds of individuals have already seen the photograph, including many adults. The police have seen the photograph. The fact that this evidence was disregarded as inappropriate for any kind of arrest by the police is unconscionable.
"What the police are saying to the citizens of Nova Scotia is clear: Having underage students drinking and having sex in your home is not a crime in our community. Photographs of a 15-year-old girls having sex is not child pornography, but if it is, the distribution of that child pornography is not a crime. A 15-year-old girl is capable of giving her consent to sex even after she is inebriated to the point that she vomits while hanging out of a window--it is not sexual assault.
"We urge the RCMP to act like guardians, set the proper example for the young men of Nova Scotia and send a clear message: This behaviour will not be tolerated in our communities. The women and young girls of Nova Scotia should not have to live in fear or be forced to hide evidence of a rape because they will be called whores."
The case echoes that of the recent Steubenville rape trial, in which Anonymous said more people deserved to be charged with the multiple rape of a girl by Steubenville High School footballers and accused the local authorities of orchestrating a cover-up.
Ma'lik Richmond, 16, and Trenton Mays, 17, were convicted of the assault and each sentenced to at least a year in juvenile detention. They are the only people charged in connection with the incident.
In California, 15-year-old Audrie Pott killed herself in September 2012 eight days after she was allegedly sexually assaulted by three boys, who spread a photo of the alleged incident around her school.