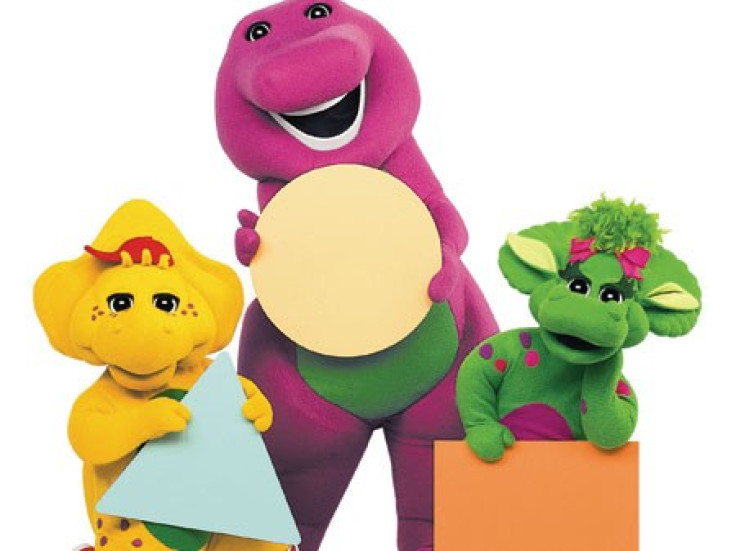 You will not believe the saucy new job that the actor – who played Barney the beloved dinosaur – has taken up after his time on TV.
For ten years, actor David Joyner's job was to bring to life the lovable Tyrannosaurus Rex from the show Barney & Friends. However, since hanging up his famous Dino suit, he is now into the art of spiritual healing and makes almost $350 per session as a tantric sex therapist.
Although the character was voiced by Bob West, Joyner physically portrayed Barney from 1991 to 2001 for the popular children's show on PBS – famed for the song "I love you, you love me, we are a happy family". And while his latest tantric massage practice is a far cry from his days as a stuffed dinosaur, the actor says there is still some similarity.
"The energy I brought up [while] in the costume is based on the foundation of tantra, which is love," Joyner said in a recent interview with Vice.
The actor-turned-therapist explained: "Everything stems, grows, and evolves from love. Even when you have emotionally blocked energy, the best way to remove it is to remove it with love, and then replace it with God's divine love. Love heals and allows you to continue to grow."
Joyner also talked about the spiritual side to his job as the actor who wore the big purple costume. He explained how it was his tantra training that helped him maintain his energy on the set, and continue his work even in severe conditions including high temperature inside the 70-pound costume.
"Before I got into the [Barney] costume, I would pray and ask God to allow his loving divine spirit to flow through me through the costume and let that draw the kids. That energy would always draw them in," said Joyner.
Moving on to the current times, as a spiritual healer, the former actor boasts 30 clients aka "goddesses" like he refers them as. And on a weekly basis, Joyner says that he unblocks the energy of two to four women at his Los Angeles practice.
This includes a ritual bath, chakra balancing, and a massage.