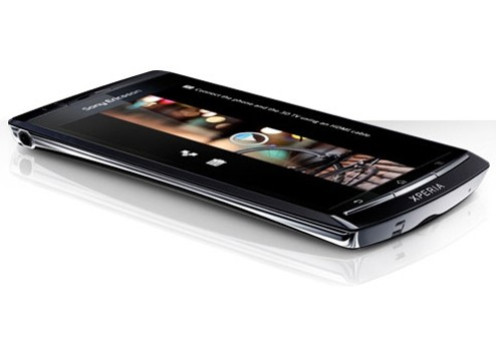 A new Android 4.0 (Ice Cream Sandwich) based custom ROM has made its appearance. The ROM named as Xperia Remix is based on the stock Sony ICS based ROM. It comes with some Android 4.1 (Jelly Bean) features such as apps, sounds, animation and wallpapers, thanks to efforts of jader13254, a senior member on XDA Developers' forum.
According to forum, the Xperia Remix ROM features a MooDeD Holo camera which noticeably improves the device's camera quality by increasing its recording preferences to 30 frames per second (fps) and 14mbps. The ROM is said to have patched framework for the free RAM. It also has BusyBox, SuperUser and Binary.
"Xperia ICS & JB Remix is heavily tweaked and modded to eliminate lags, slowness and all bugs which are included in stock ROM," claims developer on forum. The ROM is reported to work on both unlock and locked bootloader. Users can use any ICS kernel, while Trinity kernel or ArcKnight kernel are expected to yield better performance.
Check out the guide below to install the Xperia Remix ROM on Sony Xperia Arc and Arc S. IBTimes UK warns users to proceed at their own risk and reiterate we will not be held responsible for any consequences.
Requirements:
The ROM and the guide below are compatible only with Sony Xperia Arc and Arc S with model numbers LT15i and LT18i respectively. You can manually have a look at your device's model number by heading to Settings > About phone.
The guide will wipe away all your data including apps and settings. Make a back-up of all your data including APN settings.
How to install Xperia Remix ROM on Sony Xperia Arc/Arc S:
The Sony Xperia Arc/Arc S should have an unlocked bootloader
Install ADB on your PC in order to flash the kernel on your smartphone
Download latest version of ROM from official thread at xda-developers forum
Download Wi-Fi modules file from here
Copy the above downloaded files to the SDcard on your device
Download the kernel needed to flash the ROM from here
Download fastboot to flash the kernel downloaded in step 6 from here
Extract the Fastboot.zip file to the C: on your PC
Copy the ArcKnight_RC3.5.1_ST.img file to the Fastboot folder
Connect your smartphone to PC in fastboot mode. To do so, plug the USB cable to PC, hold the Menu key in your phone and then connect the USB cable to phone
On PC, click on Start menu > All Programs > Accessories > right-click on Command Prompt and then click on Run as administrator. [If you do not get the option Run as administrator, then choose Open]
Type the following commands in command prompt:
§ cd c:Fastboot
§ fastboot flash boot ArcKnight_RC3.5.1_ST.img [If you see a message saying "waiting for device" then type fastboot -I 0x0fce flash boot ArcKnight_RC3.5.1_ST.img]
After flashing the kernel you will get a finished/OKAY message. Now, disconnect your phone from PC
Switch on the phone. You will see the screen turns on and shows up a kernel logo. On seeing a blue LED light, start pressing Back button on your device until it boots into recovery
Choose install zip from sdcard and then select choose zip from sdcard. Scroll to and select the ROM file and then confirm the installation by pressing "Yes". The ROM will begin installing
After some seconds the installer is shown up. Here, you can make required selections and then keep tapping "Next" until the installation of ROM
After completing the installation untick the Reboot device option and then click "Finish"
Select choose zip from sdcard once again and select the Wi-Fi modules file
Now, choose go back and then choose reboot system now to reboot the device and boot into Xperia Remix ROM
Xperia Remix ROM, based on ICS is installed on your Xperia Arc or Arc S.
[Information Courtesy: The Android Soul]