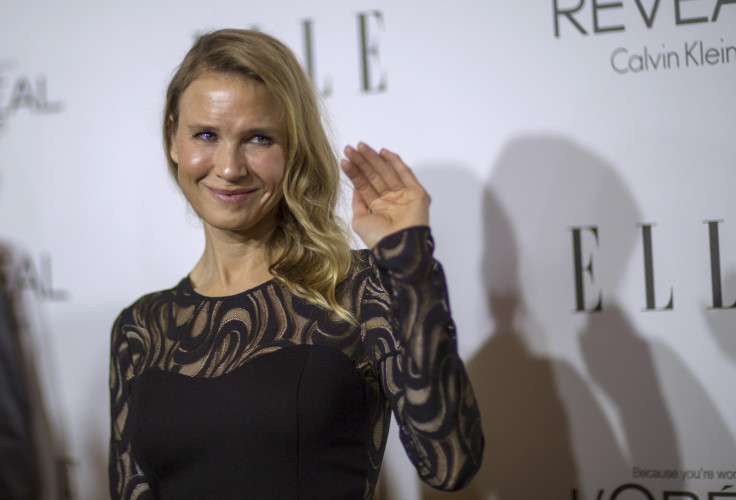 Renee Zellweger has opened up about rumours surrounding her ex-husband Kenny Chesney's sexual orientation. The Bridget Jones's Diary actress has said the gay rumours "made me sad".
Rumours kicked off after the 47-year-old actress filed for annulment, citing "fraud" as the reason for the split four months into their marriage in May 2005.
When asked about the gay rumours surrounding the country singer in a recent interview with the Advocate, the actress admitted that she got upset at the time.
"I forgot about that. It's a pretty big thing to forget, isn't it? That made me sad. It made me sad that somehow people were using that as a way to be cruel and calling someone gay as a pejorative, which has fateful consequences. Of course, there's the bigger-picture problem of why anyone had to make up a story at all," Zellweger said.
She later issued a statement clarifying that the term "fraud" was "simply legal language and not a reflection of Kenny's character".
"I'd said all I needed to say on that subject. I'm an old-fashioned gal who doesn't feel it's appropriate to hang out your laundry on the lawn. I feel you devalue yourself as a human being when you share very personal things with a bajillion strangers who are making fun of you. I just don't see that there's any dignity in that. But sometimes it is difficult to just let something be what it is, especially when it's unnecessary ugliness. Once you've said your piece, shouldn't that be enough? And why is the ugliness that's perpetuated in the media so attractive to people?" she said.
At that time the 48-year-old singer also defended himself against the rumours after he clarified his split from the actress was due to "miscommunication of the objective of their marriage".
"It's not true. Period. Maybe I should have come out and said, 'No, I'm not [gay],' but I didn't want to draw any more attention to it. I didn't have to prove to anybody that I wasn't [gay]. I didn't feel like I really did," the musician said during an interview on 60 Minutes with Anderson Cooper back in 2007.