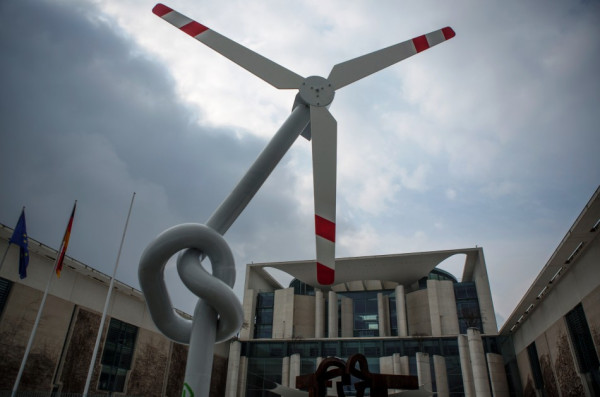 The European Union will investigate whether Germany's renewable energy law, which exempts some companies for paying for subsidies given to the industry's producers, is breaching competition rules.
According to a Der Spiegel report, lawyers in Brussels have examined the law and EU Commissioner Joaquin Almunia concluded it may breach EU competition rules. The EU believes the law, which taxes households for renewable energy subsidies, violates regional competition rules.
The Commission will start its investigation on Wednesday, said the news agency without citing named sources.
If the EU determines that the decade-old law breaches rules then the companies that fall under the regulation could be asked to pay millions of euros in back payments.
A spokesman for the Commission declined to comment on the report.
Germany Already Eyes Changes
German Chancellor Angela Merkel has revealed that the government is willing to make changes to the renewable energy law, if her party is re-elected in September. The law came into force before Merkel took office.
"We urgently need an amendment to the renewable energy law," said Merkel on Germany's ARD television. "There are even critical questions coming from Brussels," she said, adding rising energy costs were a problem.
She called on Germany's federal states to work together on the changes which would include a cutback of subsidies.
Europe's strongest economy derives a quarter of its electricity from renewable sources. Merkel wants the country to move away from fossil fuels and nuclear power.
However, the shift is an expensive affair. The debate about the cost of transition and energy prices are likely to become an issue in the run-up to the election.
Households in Germany are paying for subsidies to renewable energy producers and have been hit by sharp increases in the last few years. Fears that German industry could be rendered uncompetitive when forced to pay too much for energy led to exemptions from these charges.
Liberal incentives offered to renewable energy producers has led to a boom in the sector, especially in photovoltaics and solar energy.
While Merkel has tweaked some of the subsidies, resistance from Germany's federal states has prevented any overhaul of the law.
The EU said in March it would investigate power grid charge exemptions which have been granted to large steel, chemicals, glass, cement and building materials companies.