Renewable energy subsidies cuts could see closure of small-scale solar farms across UK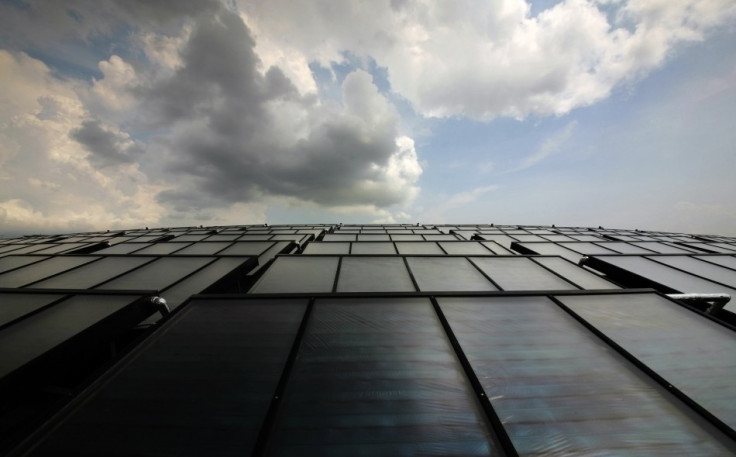 The UK government has announced it would cut subsidies provided to renewable energy projects, hoping to save billions on costs.
The moves comes from the Department of Energy and Climate Change and has been criticised by the sustainable energy industry, which says that subsidies are the cheapest way for the government to encourage a cleaner country and lower emissions.
Climate secretary Amber Rudd said on 21 July 2015 that her priorities are lower bills for families and businesses in the UK "while reducing our emissions in the most cost-effective way".
She added: "Our support has driven down the cost of renewable energy significantly. As costs continue to fall it becomes easier for parts of the renewables industry to survive without subsidies. We're taking action to protect consumers, whilst protecting existing investment."
The move includes more than just cost cuts, however. The revision of the subsidies could result in the closure of small-scale solar projects across Britain.
The news comes less than a month after the government announced it would partially privatise its Green Investment Bank. The privatisation has been called reckless by critics, such as Green party MP Caroline Lucas.
Environmental activists argue that the government, which is dealing with pressure from international climate conventions, is prioritising savings over the cutback of emissions.
Jonathan Selwyn, a board member of the Solar Trade Association, told BBC's Today Programme that the solar industry only costs the government 6% of the total Renewable Obligations (RO).
"In the RO, which is the solar farm's main support subsidy, it's costing about three pounds per annum on people's energy bills – it's a tiny amount when you compare it with other types of energy, like nuclear for example," Selwyn said.
The government has already announced it would stop wind farm subsidies in 2016.
© Copyright IBTimes 2023. All rights reserved.