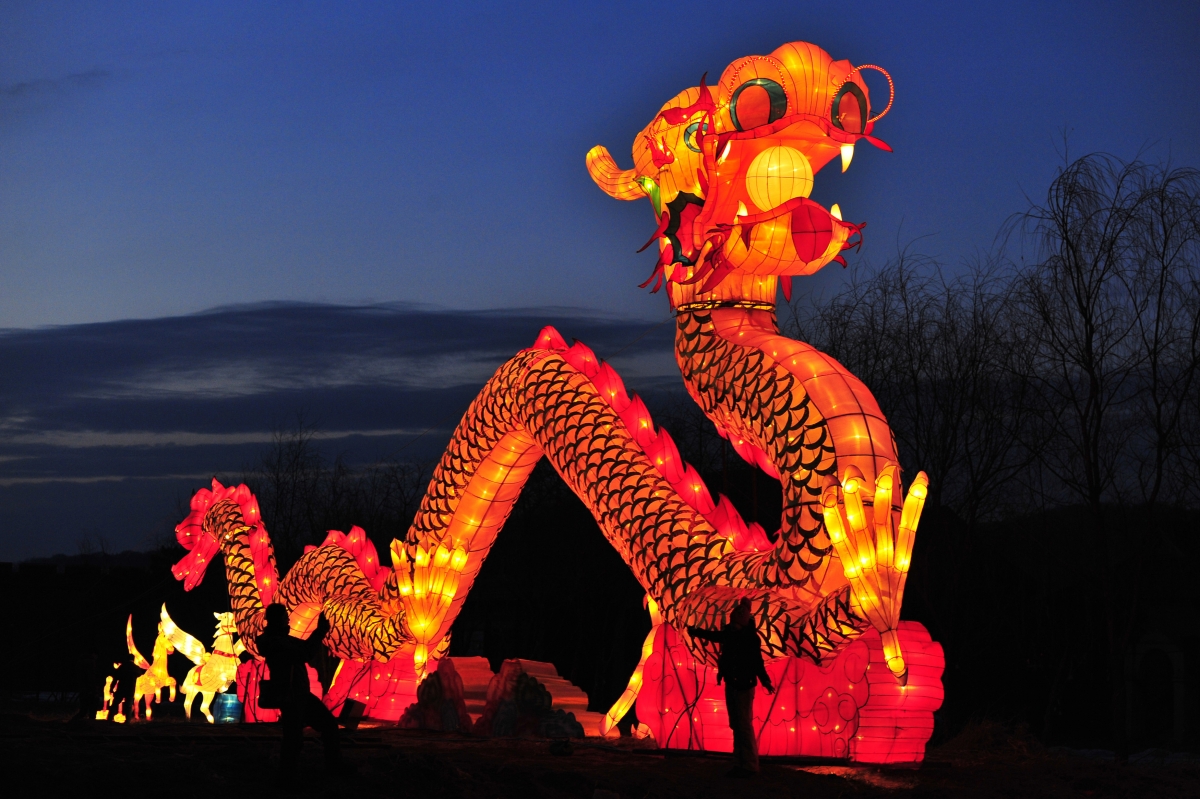 Chinese New Year is the most important day of the Chinese calendar and the Year of the Horse, which begins on Friday (31 January) sets off 15 days of celebrations.
The Lunar New Year or Spring Festival will be dominated by red decorations believed to bring prosperity, street dancing and performances, firework displays and an abundance of paper lanterns.
Chinese traditions underpin all elements of the Lunar New Year, from food to dancing dragons. Here are a few unusual facts and traditions about the Chinese New Year, as celebrations kick off.
Lucky red underwear
In Chinese tradition, the colour red is associated with luck and prosperity. The mythical half-dragon/half-lion "Nian" is said to appear during the New Year to attack unsuspecting people. Wearing red is the only protection. the colour also signifies wealth and prosperity.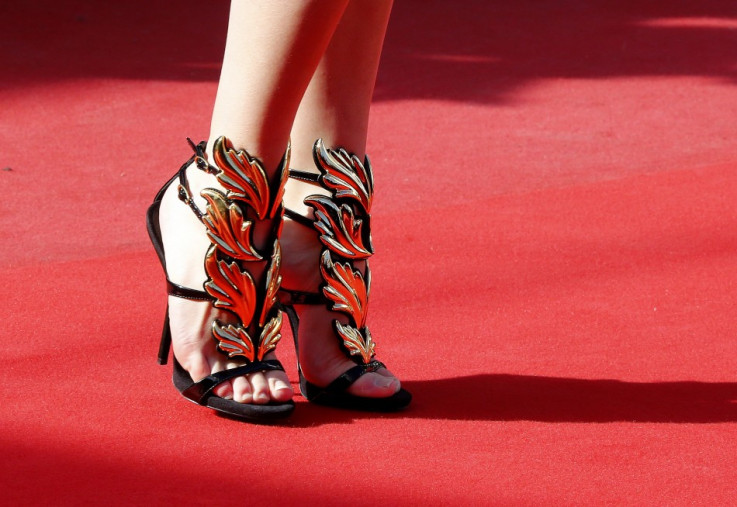 Buying shoes will bring bad luck for the year ahead, as the word for shoe sounds like a sigh
Reuters
Rent a boyfriend
To avoid nagging parents, you can rent a boyfriend or partner to attend family events over the Lunar New Year. Online retailer Taobao, which offers the rental service, sees a big boost in business around the New Year. Rates vary from 8.8-300 yuan (90p to £30), depending on what the "rental" is used for but sexual activity is strictly forbidden.
Unlucky shoes
Superstition prevents people from buying shoes during the month of the Lunar New Year. The Cantonese word for shoes, hai, sounds like sighing. Some believe this is the wrong way to start a new year.
Breaking mirrors
If you break a mirror or a dish, you may incur bad luck for the entire year. But don't panic, if you do have an accident - quickly say "Peace for all time" and the omen will be warded off.
Washing hair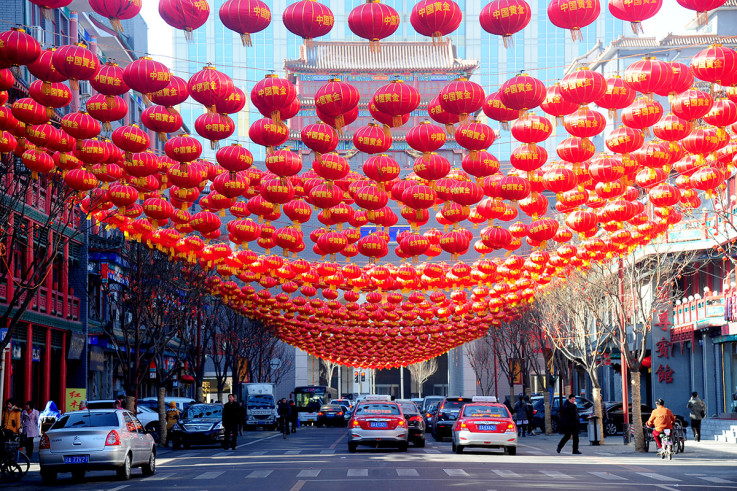 Red lanterns hang across a street in Shenyang
Getty
For the first three days of the Lunar New Year, you should avoid washing your hair. Fa - Mandarin for hair - is a homonym for the word meaning wealth. So to wash your locks would wash away potential wealth.
No monochrome
Wearing black or white signifies mourning, so it is advisable to wear bright colours instead, such as red. You should not greet people who are in mourning.
Past your bedtime
The longer children are allowed to stay awake past their normal bedtime, the longer the parents will live. Letting kids stay up on Lunar New Year will bring a longer, healthier life.
Housework can wait
It is a time to celebrate and a time to put your feet up. It is believed that sweeping the floor and disposing of rubbish on the first day of the New Year will cast riches out of your door.