A concourse bigger than the football pitch at Wembley Stadium will continue the transformation of London Bridge station beneath The Shard this autumn as a new residential building begins to rise on the site.
After completion of The Shard and The News Building, construction will start on a third new London Bridge Quarter building and continue on the concourse. New renderings released by Network Rail on 12 August show the cavernous concourse and an above-ground extension.
The residential building abuts the Shard and London Bridge Station and marks part of the £2bn ($3.1bn) investment by the State of Qatar and developer Irvine Sellar in the property. Irvine Sellar's website indicates the residence will be a 27-storey building with 150 apartments designed by Renzo Piano, the architect of The Shard.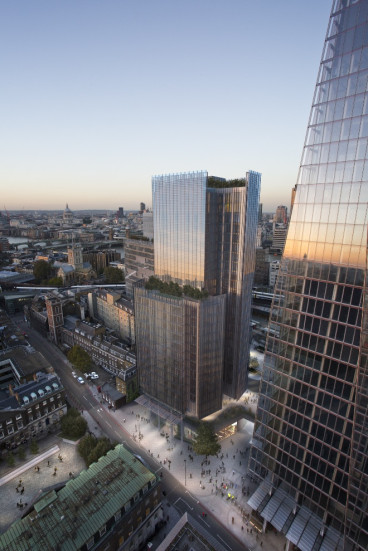 "We are delighted with progress of the transformation of London Bridge station," said Irvine Sellar, developer and co-owner of The Shard and London Bridge Quarter of the new concourse. Completion of the projects will mean their "investment in this part of London will total in excess of £2bn and help breathe new life into the area".
With the completion of the Crossrail station at Farrigdon, the station will connect passengers to Heathrow airport along with its already direct connections to airports in Luton and Gatwick, as well as St Pancras International train station.
"Rebuilding a station in this way does not just improve travel, it acts as a catalyst for regeneration and development," said Simon Blanchflower, Thameslink's programme director.
"More than 140,000 people come through London Bridge station every day and when our work is complete those people will not only have a much better station, but also a place to meet, to eat and shop – along with fast and frequent trains to Farringdon, St Pancras and beyond."
Each year more than 56m passengers travel through the station. Their numbers are growing by about 2m every year.