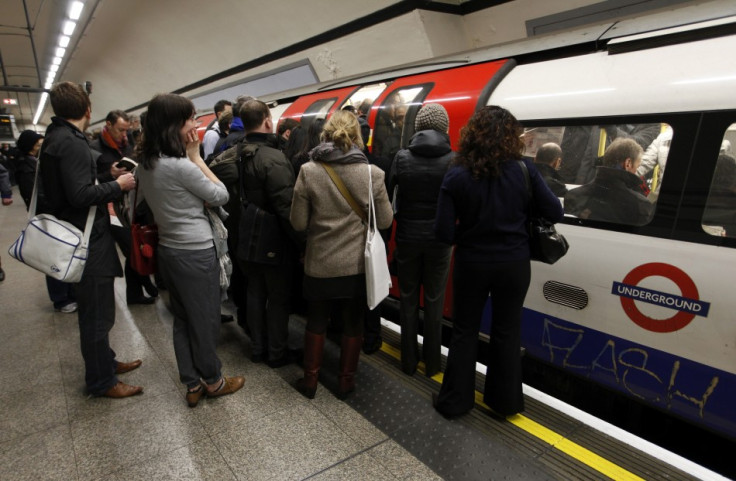 A suspect has been arrested following an incident on the London Underground that left a 63-year-old man with cuts to his face and body. British Transport Police (BTP) said the man was arrested at Heathrow Terminals 1, 2, 3 Underground station on suspicion of grievous bodily harm (GBH) after the man in his sixties was reportedly stabbed at Finsbury Park Tube station.
Witnesses described seeing a "pool of blood" on the floor following an altercation between two men on the Victoria line service of the London Underground. The 63-year-old man was taken to hospital with non-life-threatening injuries.
A BTP spokesperson said: "The assault occurred on the southbound Victoria line platform shortly before 1.45pm. A 63-year-old man was taken to hospital with cuts to his body and face. His injuries are not thought to be life-threatening. Armed BTP officers searching for a possible suspect met a southbound Victoria line train at King's Cross St Pancras Underground station at approximately 3pm."
The Victoria line was suspended in both directions for around 15 minutes following the incident but has since reopened to minor delays. One witness to the incident, Liam O'Hare, told LBC: "I was on the platform at Finsbury Park and saw what seemed like an altercation between two guys further down the platform.
"I got on the train and didn't think it looked too serious at the time, then one of the guys who also got on the carriage further down from me said he looked in bad shape and there was blood everywhere. A couple of passengers managed to help him off. It all happened very quickly.
"I didn't see what happened to the other guy, he ran off to somewhere to another platform or out of the station. Everyone was in a bit of a state of shock. The carriage had blood all over it where the guy had been. Every time the train stopped people got on and had to step over this puddle of blood. It was surreal."