Who Will be Microsoft's New CEO? Nokia Boss Stephen Elop Leads the Pack
Following Steve Ballmer's surprising resignation,David Gilbert looks at the candidates likely to fill his role.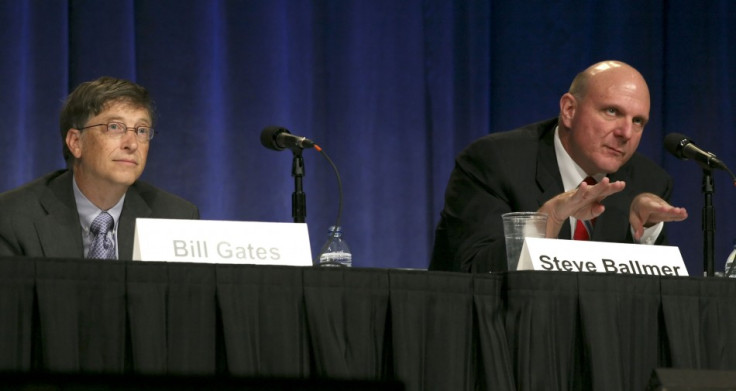 Microsoft is one of the great technology companies and therefore the person in charge of the company is a key figure in the global technology industry. So far Microsoft has only had two CEOs. Co-founder Bill Gates who held the reigns for 25 years until 2000 - and current CEO Steve Ballmer.
But Ballmer announced on 23 August that he would retire the position within 12 months. While many have speculated that Ballmer was pushed out rather than taking the decision himself, the upshot is that there is a major hole to be filled at the top of the company.
The announcement came just over a month after Microsoft revealed a major reorganisation within the company meaning the Microsoft of early 2013 is going to be hugely different to the one we will see by this time next year.
While Ballmer said he would remain in place as CEO for up to 12 months, it is likely that the special committee set up to find Ballmer's successor will want to make an appointment sooner rather than later in order to prevent a power vacuum at the top of Microsoft.
Must Read:
The key challenge for whoever takes the reigns will be to compete in mobile, with Apple's iOS and Google's Android dominating on smartphones and tablets - while sales of traditional PCs continue to dwindle.
With Ladbrokes opening a book on who will be the next CEO, we decided to have a look at who is likely to be on Bill Gates' shortlist:
1. Stephen Elop (CEO of Nokia)
The former Microsoft exec who left in 2010 to lead Nokia from its burning platform is widely tipped as favourite to land the top job at his former company, and Ladbrokes have him at odds of just 2/1 to be the next Microsoft CEO.
Seen as a rather divisive figure at Nokia, prior to his move to the Finnish mobile phone giant, Elop led the business division at Microsoft where he was in charge of the Office products.
While Elop's new experience in relation to mobile will be seen as key to his potential as Microsoft CEO, it should be noted that he has also overseen a period in Nokia's history where it has lost a huge share of the mobile phone market and its stock price has dropped from €7.79 when he took over to currently less than €3.
Elop would point to Windows Phone over-taking BlackBerry as the third biggest smartphone platform globally almost completely on the back of Nokia Lumia sales. If this is enough to convince Bill Gates and the selection committee however remains unclear.
2. Bill Gates (co-founder and former CEO of Microsoft)
Despite Gates already ruling himself out of the running, some are speculating that it could be Gates who takes the reigns back from Ballmer - 13 years after handing them over.
Gates in recent years has been more prominent in the humanitarian and philanthropy sectors through the Bill & Melinda Gates Foundation. However with Gates seen to be spending more and more time at the company's Redmond campus lately, some believe he could be looking to take back the reigns.
While his wife Melinda will be urging him to keep away from the CEO hotseat, others will be encouraging him to take control, even if only on an interim basis, to bolster confidence.
Whether or not Gates does return as CEO temporarily, it is clear that he is going to be the kingmaker for any permanent replacement for Ballmer.
3. Steven Sinofsky (former head of Windows at Microsoft)
Microsoft's chief operating officer, Kevin Turner is seen as the bookies' favourite of the internal internal candidates thought to be under consideration for a promotion to the top job - a list which also includes Julie Larson-Green (head of devices and studio engineering group), Qi Lu (head of Bing search engine, Skype and Office) and Tony Bates (head of business development, former Skype chief) . In amongst the rest of the internal candidates is a very recent Microsoft exec - Steven Sinofsky.
Sinofsky left the company in a shock move last November having been primarily responsible for turning around the ailing Windows division at the company. While the announcement was a shock to most of the world, to some insiders it was not that surprising.
According to numerous reports in the wake of his departure, Sinofsky was an abrasive personality who worked on his own, and was difficult to get on with.
This personality trait is unlikely to have changed in the 10 months since he left, which could hinder Sinofsky's chances of being named as CEO - with Microsoft needing someone who will raise moral and bring the company together.
4. Linus Torvalds (Linux developer)
An outside bet this one, but according to a poll being run on nextmicrosoftceo.com, the Finnish-American software engineer who was the principal force behind the development of the Linux kernel, is winning the popular vote to nab the top job at Microsoft.
Despite the public wanting Torvalds to take top spot, it is unlikely that Microsoft shareholders will have the same opinion, as the software engineer heralded the era of open source software for computers, something which would be anathema to Microsoft and its Windows behemoth.
5. Sheryl Sandberg (CFO at Facebook)
While seen by many as an outside bet, Sheryl Sandberg is currently the second favourite with Ladbrokes, having come in from 33/1 to just 5/1 at the moment. Sandberg led Facebook's IPO last year and has since helped the company bounce back from a period which saw its initial share price drop by 50%. She has also overseen a rise in the overall user base of Facebook and the company is now poised to finally make the most of its mobile users.
With a history of working in traditionally male dominated areas - including a stint as Chief of Staff at the US Treasury Department - Sandberg is more than ready to take on the role of Microsoft CEO. However, along with Yahoo CEO Marissa Mayer - the current poster girl for women in technology - Sandberg is still seen as an outsider..
6. Vic Gundotra (SVP Engineering at Google)
Vivek "Vic" Gundotra is another former Redmond executive in the running for the top job at Microsoft having worked at the company for 16 years, joining back in 1991.
Gundotra has been working at Google since 2007, a period which has seen the company launch the Android operating system which has become the biggest smartphone platform in the world. Gundtora is an integral part of the Google team and his appointment would not only be a coup for Microsoft but also a major loss for Google.
As part of his work at Microsoft he held the rather odd title of "General Manager of Platform Evangelism" which saw him spread the word about Microsoft's products - experience which it could be argued would lend itself to the role of CEO.
7. Tim Cook (CEO of Apple)
A real outsider this one, but given odds of 100/1 by Ladbrokes, Cook's appointment would be a huge shock for the technology world. While Cook may be getting some stick from both sharholders and Apple fans looking for the next big thing, he is seen as those within Apple as a safe pair of hands, and unless Microsoft is willing to offer him the sun, moon and stars then a move from Cupertino to Redmond is highly unlikely.
© Copyright IBTimes 2023. All rights reserved.