Report Says Matthew Perry Did Not Die From Drug Overdose
As Jennifer Aniston, Courteney Cox, Lisa Kudrow, Matt LeBlanc and David Schwimmer release a joint statement as a tribute to their Friends co-star, an initial report says that fentanyl or meth was not found in the actor's system.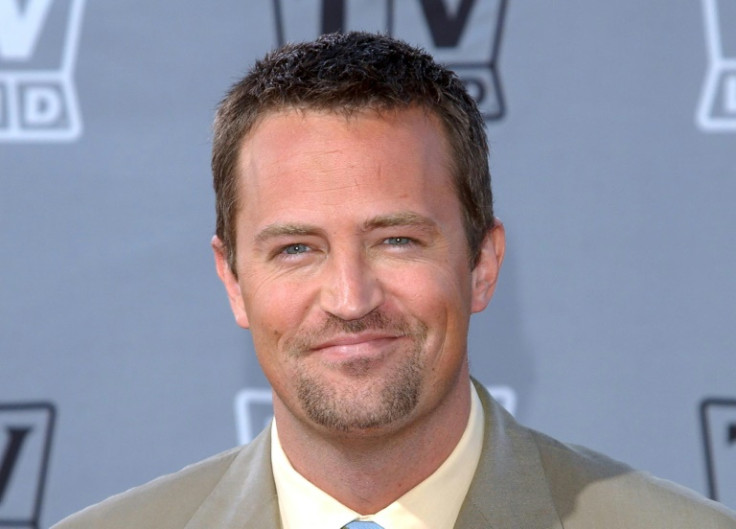 On Saturday 29 October, Matthew Perry was found lifeless inside a jacuzzi outside his home in Los Angeles.
At just 54 years old, there has been much speculation regarding the cause of his death and an alleged drowning.
Having been open about his past addictions to drugs and alcohol, many people predicted that the Friends star had died from an overdose.
While officials have warned that a full toxicology report will not be available for months, the initial test results "indicate Matthew Perry's death was not the result of a fentanyl or meth overdose with neither drug found in his system".
In his memoir, 'Friends, Lovers and the Big Terrible Thing', published in 2022, Perry wrote that after his colon exploded in 2018, he became addicted to opiates.
The opiates that he had been proscribed, were insufficient to deal with his pain, Perry wrote. The actor eventually turned to street dealers who supplied him with fentanyl-laced OxyContin.
In his book, Perry noted: "The street pills were something like $75 per pill, so I was giving the guy $3,000 at a time, many times a week."
Today, fentanyl is the biggest killer among illicit drug users in the US. According to the Centres for Disease Control and Prevention, between 2015 and 2021, deaths caused by a drug overdose have increased by a huge 600 per cent.
Around two-thirds of overdoses are linked to fentanyl.
So far, the Los Angeles County coroner has deferred giving a cause of death, but friends of the star have told reporters that Perry was clean and sober at the time of his death.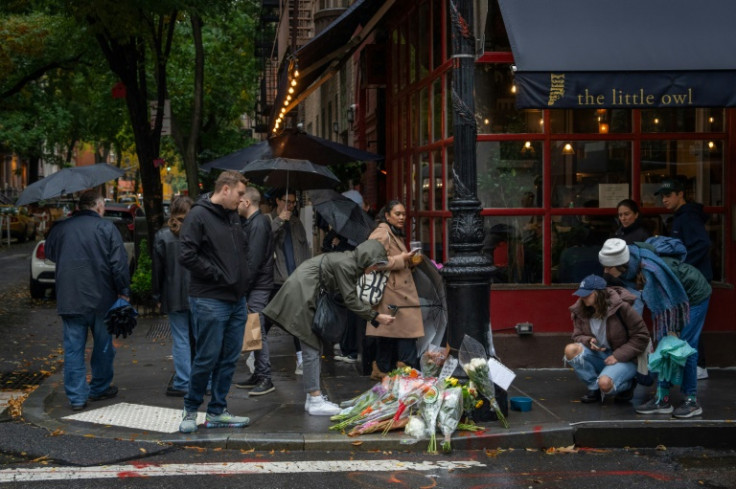 A member of Perry's recovery program told reporters "Matty wasn't drinking. He was a big part of our AA community. He was attending meetings, speaking at meetings and was working with a handful of newcomers."
"He had a sponsor and was a sponsor. He seemed to be doing well," the source added.
Just one day after Perry's passing, his book was ranked number one on Amazon. At the beginning of his million-selling memoir, Perry wrote: "Hi, my name is Matthew, although you may know me by another name. My friends call me Matty. And I should be dead."
In the biography, the Friends star revealed how his addiction has affected his acting career.
"Friends' was huge. I couldn't jeopardise that. I loved the script. I loved my co-actors. I loved the scripts. I loved everything about the show but I was struggling with my addictions which only added to my sense of shame," he wrote, adding that he "had a secret and no one could know".
In a joint statement, Jennifer Aniston, Courteney Cox, Lisa Kudrow, Matt LeBlanc and David Schwimmer paid tribute to their Friends co-star.
The group wrote: "We are all so utterly devastated by the loss of Matthew."
The five actors continued to reminisce on their time with Perry, recognising: "We were more than just cast mates. We are a family. There is so much to say, but right now we're going to take a moment to grieve and process this unfathomable loss. In time we will say more, as and when we are able. For now, our thoughts and our love are with Matty's family, his friends, and everyone who loved him around the world."
Perry's family also expressed their grief in a statement that read: "We are heartbroken by the tragic loss of our beloved son and brother. Matthew brought so much joy to the world, both as an actor and a friend."
To his fans, many of whom will know him as Chandler Bing, Perry's family said: "You all meant so much to him and we appreciate the tremendous outpouring of love."
© Copyright IBTimes 2023. All rights reserved.