Bruce Willis' Wife Slams 'Awful' Attention On Matthew Perry's Death
Emma Heming urged the public to let the actor "rest in peace" and "give his family and friends grace to mourn and grieve without all this noise".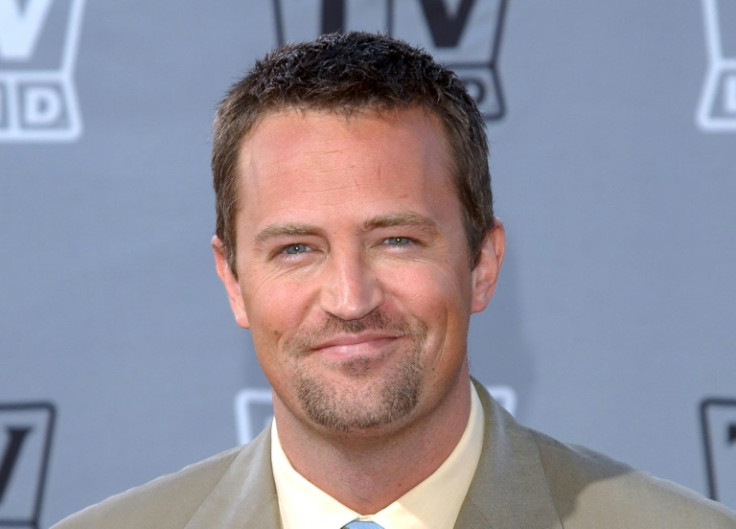 Bruce Willis' wife Emma Heming shared her thoughts on the outpouring of support and enormous amount of interest over Matthew Perry following news of his death. She urged people to let him "rest in peace" instead of digging into the circumstances surrounding his death.
She took to her Instagram and asked the public to allow the actor's "family to control the narrative" and "the right to share what they see fit with the public". She wrote: "Nothing is owed to us. Matthew is not public property. If it has not come from them directly, then it is just noise and keep scrolling."
Heming likewise included in her post that she does not "need to hear the 911 dispatch call" nor "need to know the autopsy report" because it is none of her business.
The 45-year-old continued: "This level of lookie-loo and entitlement is god awful and I will never understand it. Let this man rest in peace and show some respect. Give his family and friends grace to mourn and grieve without all this noise."
The late actor worked with Heming's husband on the film "The Whole Nine Yards" in 2000 and its sequel "The Whole Ten Yards" in 2004. Perry starred as Nicholas 'Oz' Oseransky opposite the 68-year-old Willis' Jimmy Tudeski.
The actor passed away at the age of 54 in Los Angeles on Saturday, October 28. He was found dead in his jacuzzi allegedly from an apparent drowning. According to reports, the Los Angeles Police Department received a call about a cardiac arrest and "responded to the 1800 block of Blue Sail Rd for a death investigation on a male (at) 4:10 p.m.."
While the actor had been open about his battle with alcohol and opioid addiction, there were reportedly no illicit drugs found at the scene when authorities investigated the circumstances surrounding his death. But they found a COPD drug, anti-depressants and anti-anxiety drugs in his house.
Perry's parents, father John Bennett Perry, mother Suzanne Perry Morrison and his stepfather, Keith Morrison, were later seen arriving at his property hours after news broke of his death.
"We are heartbroken by the tragic loss of our beloved son and brother. Matthew brought so much joy to the world, both as an actor and a friend. You all meant so much to him and we appreciate the tremendous outpouring of love," his family said in a statement sent to People.
The actor's last post on Instagram on October 22 showed him relaxing in the jacuzzi with headphones on and he captioned it: "Oh, so warm water swirling around makes you feel good? I'm Mattman."
Perry did not have that many films under his name, but he was best known for playing Chandler Bing on the NBC sitcom "Friends" from 1994 to 2004. Willis made a guest appearance in the show in 2000.
Warner Bros. TV, which produced "Friends", has since issued a statement in support of the actor's bereaved family. "We are devastated by the passing of our dear friend Matthew Perry. Matthew was an incredibly gifted actor and an indelible part of the Warner Bros. Television Group family," read the statement.
It continued: "The impact of his comedic genius was felt around the world, and his legacy will live on in the hearts of so many. This is a heartbreaking day, and we send our love to his family, his loved ones, and all of his devoted fans."
In November, Perry released his memoir titled "Friends, Lovers, and the Big Terrible Thing: A Memoir", in which he talks about the sitcom, his struggles with addiction and his road to sobriety. One line from the book strikes a different chord now following his tragic passing and it reads: "Hi, my name is Matthew, although you may know me by another name. My friends call me Matty. And I should be dead."
© Copyright IBTimes 2023. All rights reserved.