Republican Chris Christie calls President Obama a 'petulant child' over executive action on guns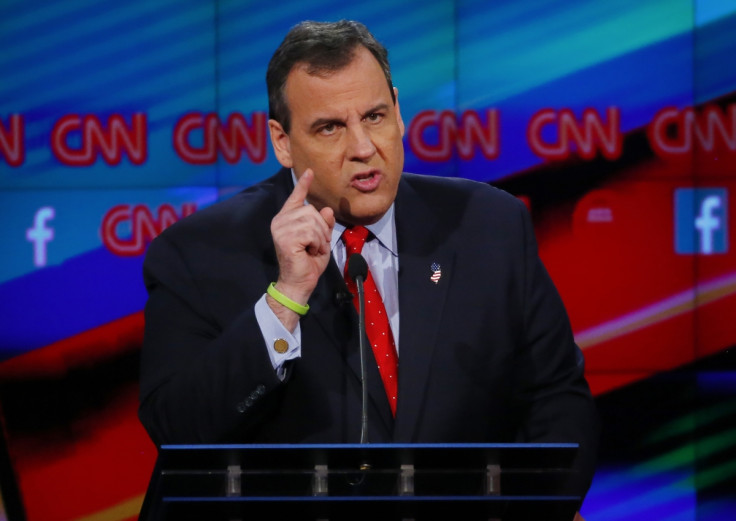 New Jersey Governor Chris Christie had some harsh words for President Barack Obama over the president's expected use of executive action to expand gun control. The Republican presidential candidate called Obama "a petulant child" for using executive action to curb growing gun violence in the US.
"The American people have rejected his agency by turning both the House and the Senate over to the Republicans, and going from 21 governors when he came into office, to 31 Republican governors now. Now this president wants to act as if he is a king, as if he is a dictator," Christie said on Fox News on 3 January.
The president is expected to take executive action to expand background checks and to ban more domestic abusers from purchasing guns. Obama will also participate in a live town hall meeting on the issue on CNN to air on 7 January. However, like many Republicans, Christie voiced his ardent disapproval for the proposed actions.
Christie argued that Obama should go to Congress to pass any laws regarding gun control. He said that the expected executive order would be another "illegal action" taken by the president that "will be rejected by the courts". The presidential contender added that "when" he becomes president, he would take executive action to reverse Obama's order.
Despite his objections to Obama's support for stricter gun control, Christie himself has come under fire for flip-flopping on the issue in his home state of New Jersey. According to the Huffington Post, as governor, Christie signed 10 gun control measures into law in 2013 and publicly stated gun control would help prevent gun violence. He also supported an assault weapons ban earlier in his career.
However, Christie has recently renounced his pro-gun control stance and has moved to loosen gun laws in The Garden State. Christie has vetoed several gun control bills, including a bill that would restrict gun access for those convicted of domestic violence and a bill that would issue IDs for gun owners, the Huffington Post noted. Due to his changing gun control stance.
Christie justified his actions to his critics by saying he has not "changed my tune" saying: "I signed the bill that banned guns for people on the terror watch list. As president, I would make sure that terror watch list was actually accurate."
He added: "The approach I'm going to take is to protect Second Amendment rights but make sure I make decisions that are in the best interests of the people of New Jersey. I think that's what the people of the United States want. That's the kind of president I'm going to be."
A recent Gallup poll reveals that Americans remain divided on the issue of gun control. An October poll by Gallup showed that 55% of Americans said they supported stricter gun control laws. Of those polled, 86% said they favoured "a law which would require universal background checks for all gun purchases in the US using a centralised database across all 50 states."
© Copyright IBTimes 2023. All rights reserved.